GlobeNewswire
Avantax Welcomes Financial Advisors Joshua Heims and Alan Gnoinski with Nearly $100 Million in Total Client Assets
Focused on growth and expanding partnerships with tax professionals, Heims and Gnoinski bring their New York-based Lincoln Sparrow Advisors team to Avantax from SagePoint Financial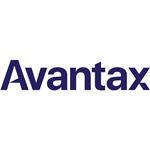 News provided by
Avantax
Nov 21, 2023, 9:15 AM ET
DALLAS, Nov. 21, 2023 (GLOBE NEWSWIRE) -- Avantax®, a leader in tax-focused financial planning and wealth management, welcomes Joshua B. Heims, AIF®, and Alan Gnoinski and their Lincoln Sparrow Advisors team to the Avantax Community. The financial advisors have approximately $100 million in total client assets as of September 2023.

"We're very happy to have found Avantax because they have exactly what we need for our growth, which is an extensive network of CPAs and tax professionals, and we're looking forward to working with tax pros in our area," said Heims, founder and managing director of Lincoln Sparrow Advisors. "When it comes to tax-focused financial planning, the offerings at Avantax are head-and-shoulders above anyone else, and they're really going to help open some doors for us."
Heims and Gnoinski were referred by another advisor already in the process of affiliating with Avantax. They were looking to affiliate with a financial services partner that would eagerly support the advisors' growth plans and provide the platform and tools they'd expect from a very large broker-dealer while still getting the personal attention from Home Office staff and leadership that they found with Avantax.
"Our Home Office Visit to Avantax was awesome. We met a lot of the Avantax team, and we really liked the longevity of their employees," said Heims. "We also liked the smaller broker-dealer feel – even though Avantax isn't small, it felt like a broker-dealer where you can get to know a large chunk of the Home Office staff, and we like that there are layers of accountability at Avantax."
Gnoinski, the senior partner of Lincoln Sparrow Advisors, was unable to attend the Home Office Visit in person, but a quick debrief with Heims afterward gave him what he needed to know.
"Within half an hour of the Home Office Visit, Josh was able to relay his excitement about partnering with Avantax and what could be potentially down the road for us," Gnoinski said. "The bottom line is that we really felt accepted by Avantax as independent financial advisors who want to grow rapidly and run our firm the way we feel is in the best interest of our clients."
The Lincoln Sparrow Advisors team includes Chief Operations Officer Daniel J. Heims, who is Josh's brother.
In welcoming Heims, Gnoinski and their team, Avantax Wealth Management President Todd Mackay said: "Josh and Al are amazing additions to the Avantax Community. They're at that terrific point where they have significant financial planning and wealth management experience, but also a long career runway ahead of them, so they're looking for new and better ways to significantly grow their practice, potentially adding more advisors, and we couldn't be happier for Avantax to support them along their journey."
Connecting financial advisors with CPAs and accounting firms is a core tenet of Avantax. In fact, 20 years ago, Avantax pioneered this approach when it created its Strategic Partnership Program, pairing Avantax-affiliated tax and financial professionals to deliver wealth management services to the tax professional's clients.
Tax and financial professionals can learn more about Avantax by clicking here.
About Avantax®
Avantax, Inc. (NASDAQ: AVTA) delivers tax-focused financial planning and wealth management solutions for Financial Professionals, tax professionals and CPA firms, supporting our goal of minimizing clients' tax burdens through comprehensive tax-focused financial planning. We have two distinct, but related, models within our business: the independent Financial Professional model and the employee-based model. We refer to our independent Financial Professional model as Avantax Wealth Management®. Avantax Wealth Management offers services through its registered broker-dealer, registered investment advisor (RIA), and insurance agency subsidiaries and is a leading U.S. tax-focused independent broker-dealer that works with a nationwide network of Financial Professionals operating as independent contractors. We refer to our employee-based model as Avantax Planning Partners℠. Avantax Planning Partners offers services through its RIA and insurance agency by partnering with CPA firms to provide their consumer and small-business clients with holistic financial planning and advisory services. Collectively, we had $82.3 billion in total client assets as of Sept. 30, 2023. For additional information, please visit us at www.avantax.com. You can also find us on LinkedIn.
Media Contacts:
Tony Katsulos
Avantax, Inc.
(972) 870-6654
tony.katsulos@avantax.com
Kendra Galante
StreetCred PR for Avantax, Inc.
(402) 740-2047
kendra@streetcredpr.com
avantax@streetcredpr.com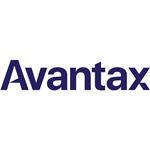 NOTE: This content is not written by or endorsed by "WLAX", its advertisers, or Nexstar Media Inc.
For inquiries or corrections to Press Releases, please reach out to GlobeNewswire.