BestReviews is reader-supported and may earn an affiliate commission. Details.
Save big during the October Prime Day sale
The Prime Big Deal Days fall sale event is here, and the deals are officially live. We've scoured Amazon and are amazed by some of the deals we've found on electronics, kitchen appliances, beauty products and more.
Last updated on Oct. 10, 2023, at 5:30 AM PT.
Everything we know about the Prime Big Deal Days sale
You need to be an Amazon Prime member to get the deals. If you haven't been an Amazon Prime member for the past 12 months, you can sign up for a free 30-day trial on Amazon's Prime page.
Products that are on sale include everything from recognizable brand-name merchandise to independent products you may never have heard of before the sale. Besides deep discounts, most products also have fast and free delivery — it's feasible that you could purchase something on Tuesday and have it at your house on Wednesday before the sale even ends.
Additionally, some companies align their release schedule to coincide with this event, so it's often possible to get the latest versions of products during the fall Prime sale. However, last year's products are usually available at a deep discount if you don't need the newest model.
It's important to remember that Prime sales aren't just for physical products. You can get discounts on music, videos, games and more during these 48 hours. If you're interested in clothing, don't forget to participate in Amazon's "try before you buy" program, where you get to try up to six items of clothing for up to seven days before paying.
Big electronics deals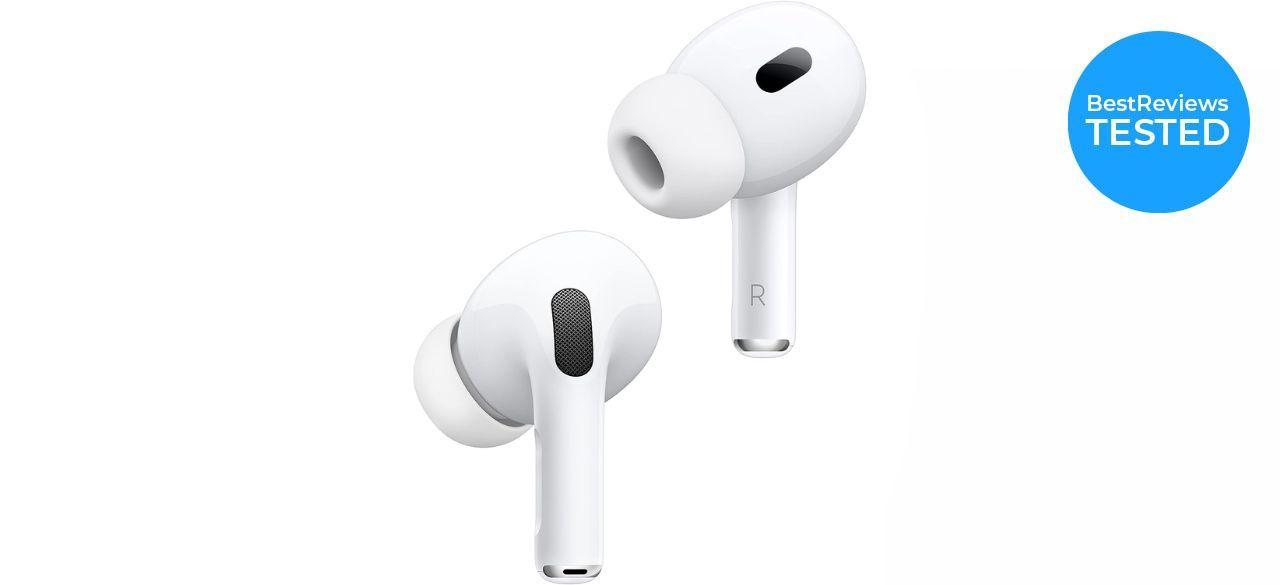 Apple AirPods Pro (2nd Gen) Wireless Earbuds 24% OFF
The Apple AirPods Pro 2nd Generation earbuds are a game-changer in wireless audio, delivering exceptional sound quality, quick wireless pairing, and noise-cancellation. Even better? They're on sale for Prime Big Deal Days, making them an unbeatable value for anyone seeking top-notch comfortable earbuds.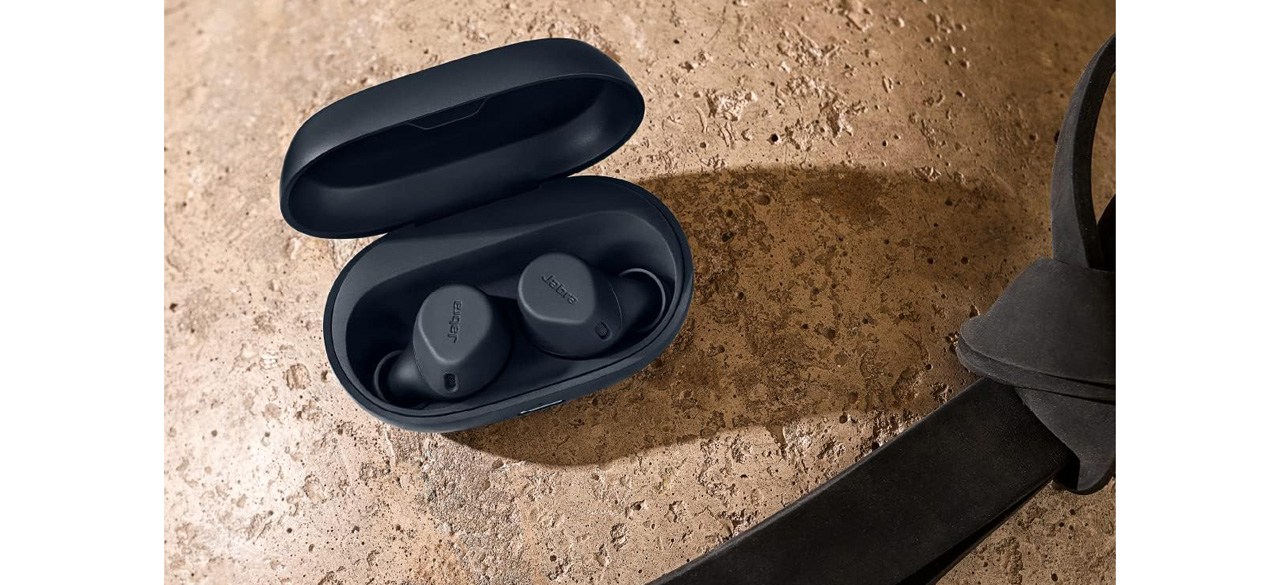 Jabra Elite 7 Active True Wireless Earbuds 56% OFF
The Jabra Elite 7 Active wireless earbuds offer impressive sound quality, long battery life, better-than-average comfort, and durability for an active lifestyle. Don't miss the chance to snag them at an incredible 56% discount during Prime Big Deal Days.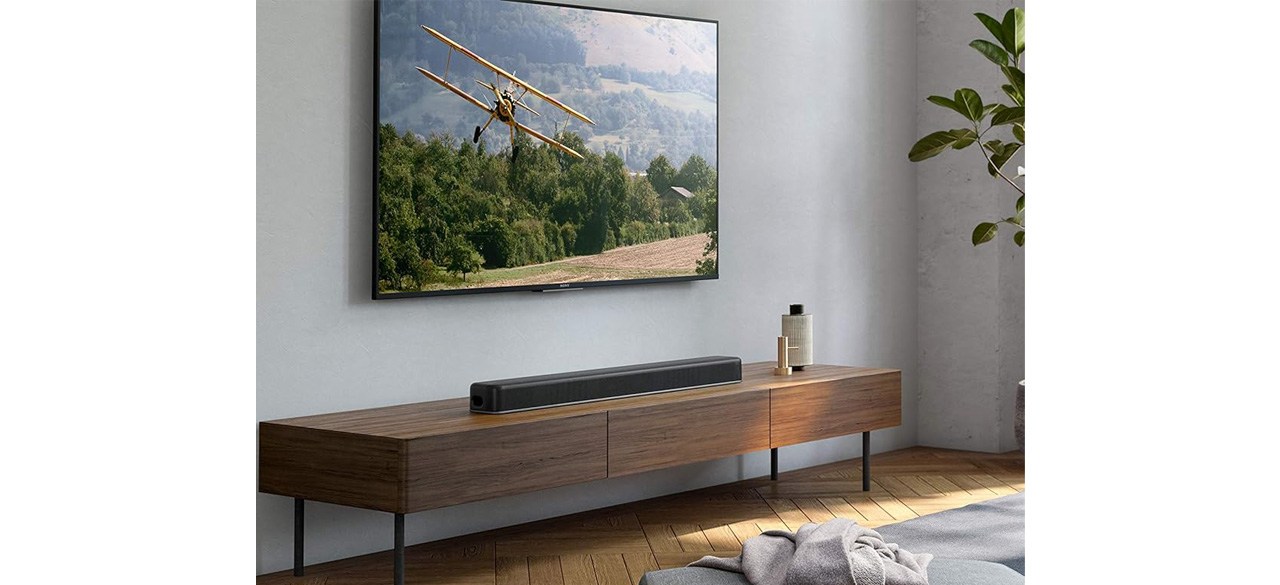 Sony HTX8500 2.1ch Dolby Atmos/DTS:X Soundbar 50% OFF
The Sony HTX8500 soundbar delivers a cinematic audio experience with powerful sound and immersive technology, transforming your home entertainment set. During the Amazon Prime Big Deal Days sale, you can elevate your audio game at an unbeatable 50% discount so you can experience movies and TV shows like never before.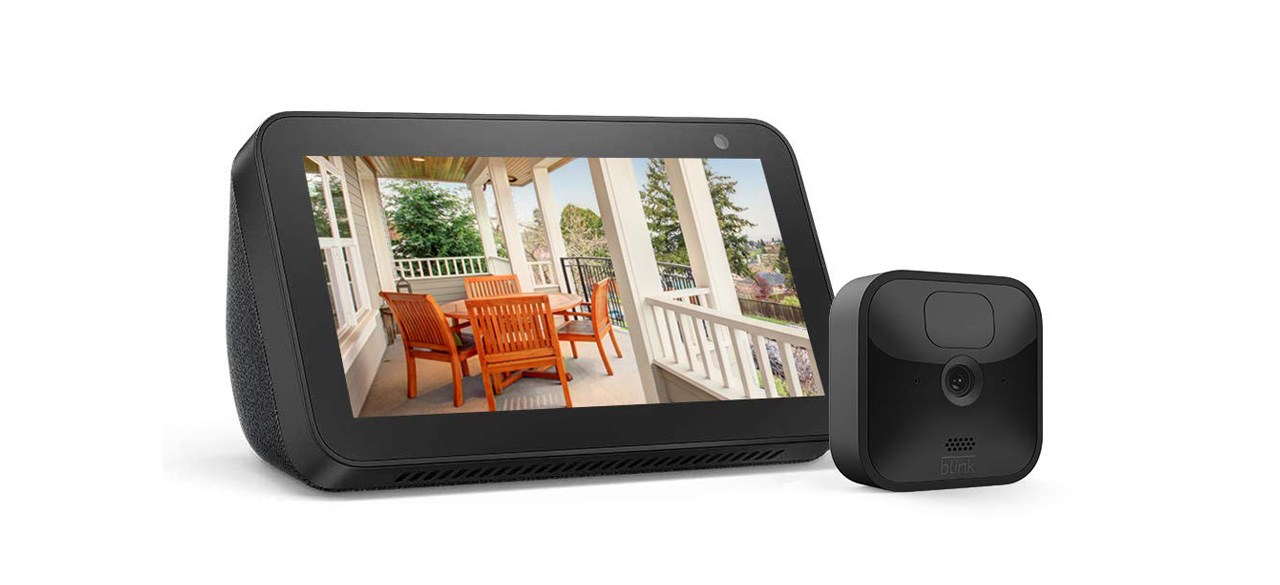 Blink Outdoor (3rd Gen) Wireless and Weather-Resistant HD Security Cameras (3-Pack) 60% OFF
Blink Outdoor, now 60% off via invite only, offers a 2-year battery life and all-weather durability for 24/7 home monitoring. It runs on two AA lithium batteries, provides HD video with night vision and supports two-way audio communication via the free Blink app. Customize motion detection zones, integrate with Alexa and enjoy a free 30-day trial of the Blink Subscription Plan for cloud storage and event recording. Whether you want to protect your home inside or outside, it's a great option because it doesn't require a professional to install and is incredibly affordable.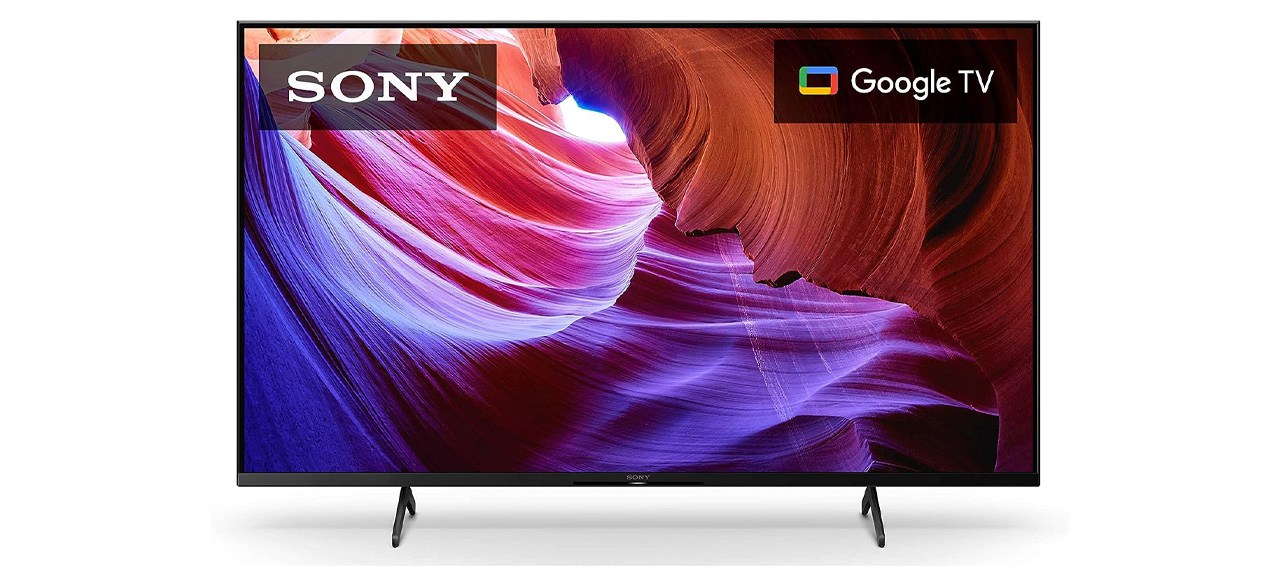 Sony 50-Inch 4K Ultra HD TV X85K Series 18% OFF
The Sony 50-inch 4K Ultra HD TV X85K Series is a pinnacle of home entertainment, combining breathtaking picture quality, impressive integrated speakers and convenient smart features. Catch this 18% discount now, a rare chance to own a Sony TV of this caliber for under $700.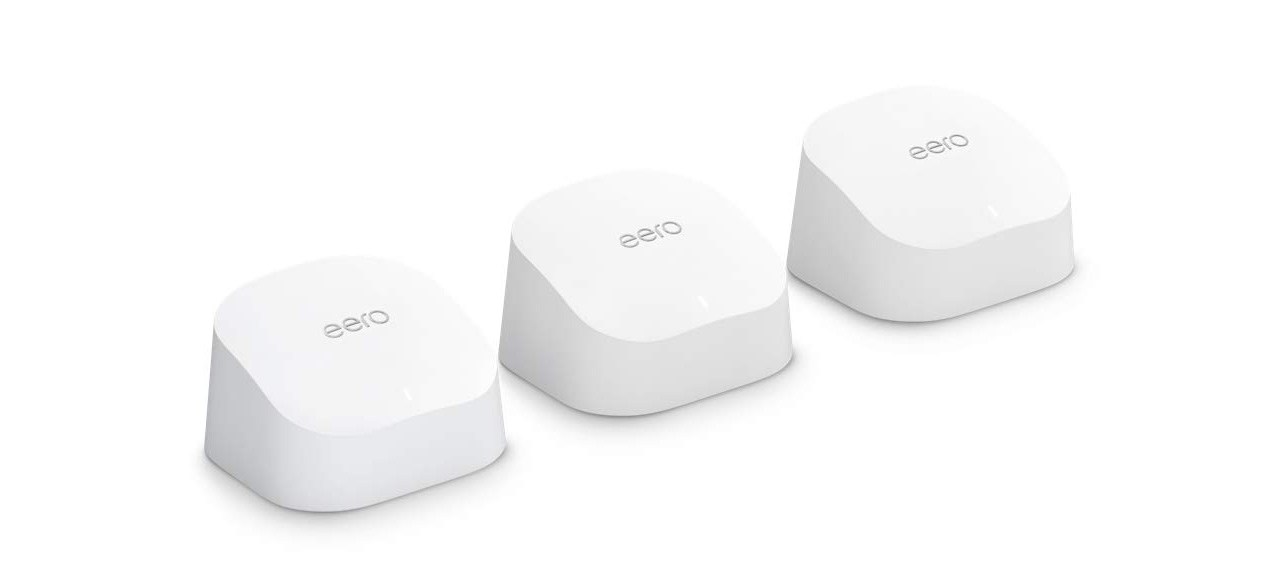 Amazon eero 6 mesh Wi-Fi system 3-Pack 20% OFF
This three-piece eero mesh router Wi-Fi system is 20% off and covers a robust 4,500 sq ft with Wi-Fi 6 speeds up to 500 Mbps. It helps eliminate dead spots and buffering, supports 75+ devices and is easy to set up via the free Eero app. It's also a smart home hub for Alexa devices and receives automatic updates for ongoing improvements and new features.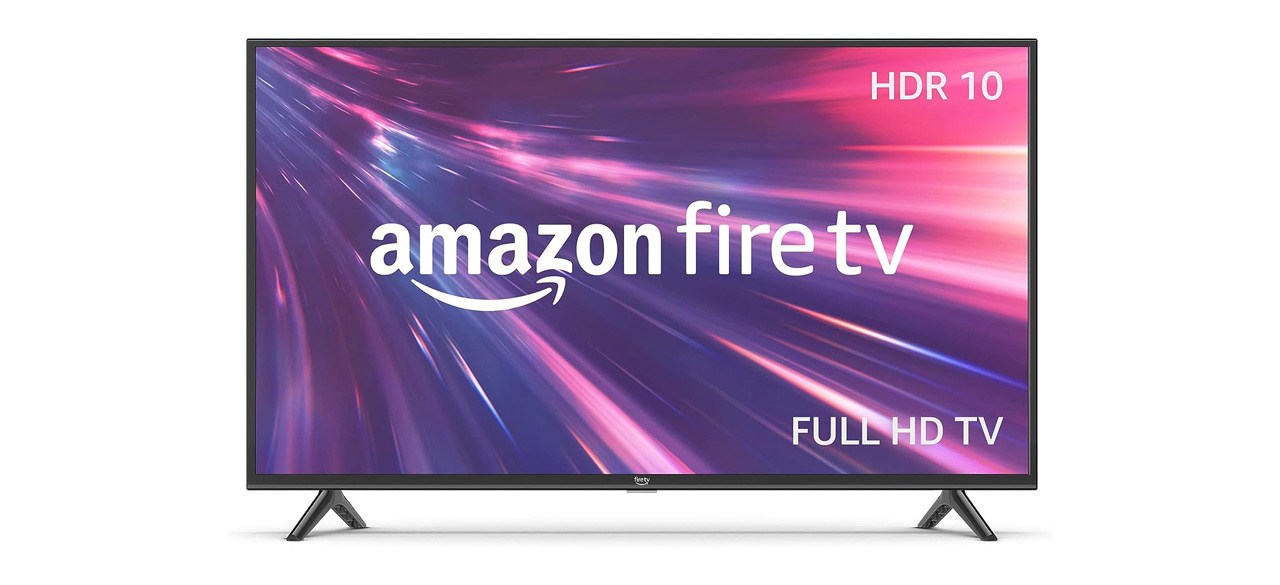 Amazon Fire TV 40-inch 2-Series HD Smart TV 28% OFF
Amazon's 40-inch 2-Series Smart TV is on sale now at 28% off, bringing it to under $200. Experience stunning HD 1080p resolution with HDR 10, HLG and Dolby Digital Audio. Access a world of entertainment, including free content from apps like YouTube, Freevee, Tubi, and Pluto TV. This smart TV has a laundry list of features like voice control and Bluetooth headphone support. Plus, you receive a 6-month subscription to MGM+ with your purchase so you can binge-watch exclusive shows like "Billy the Kid."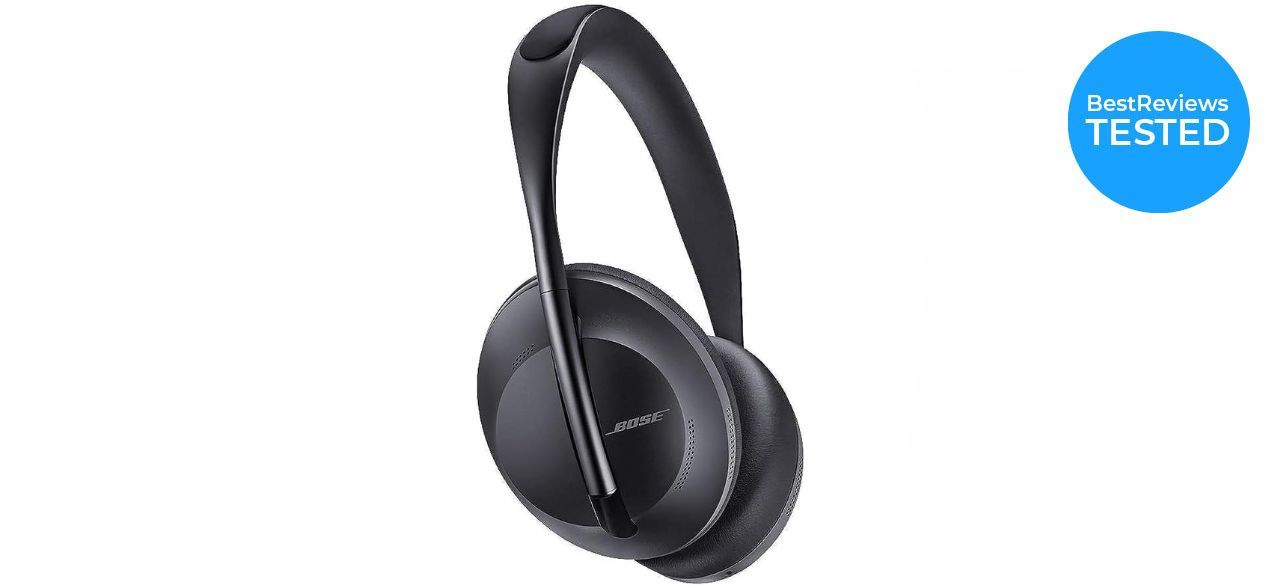 Bose Headphones 700, Noise-canceling Bluetooth Over-Ear Wireless Headphones 21% OFF
The Bose Headphones 700 are a traveler's dream with their exceptional active noise-canceling technology, providing a peaceful in-flight experience. What's more, their seamless multi-device pairing capability ensures you can effortlessly switch between devices. Now discounted 21% thanks to Amazon Prime Big Deal Days, they offer both convenience and value for the discerning audiophile.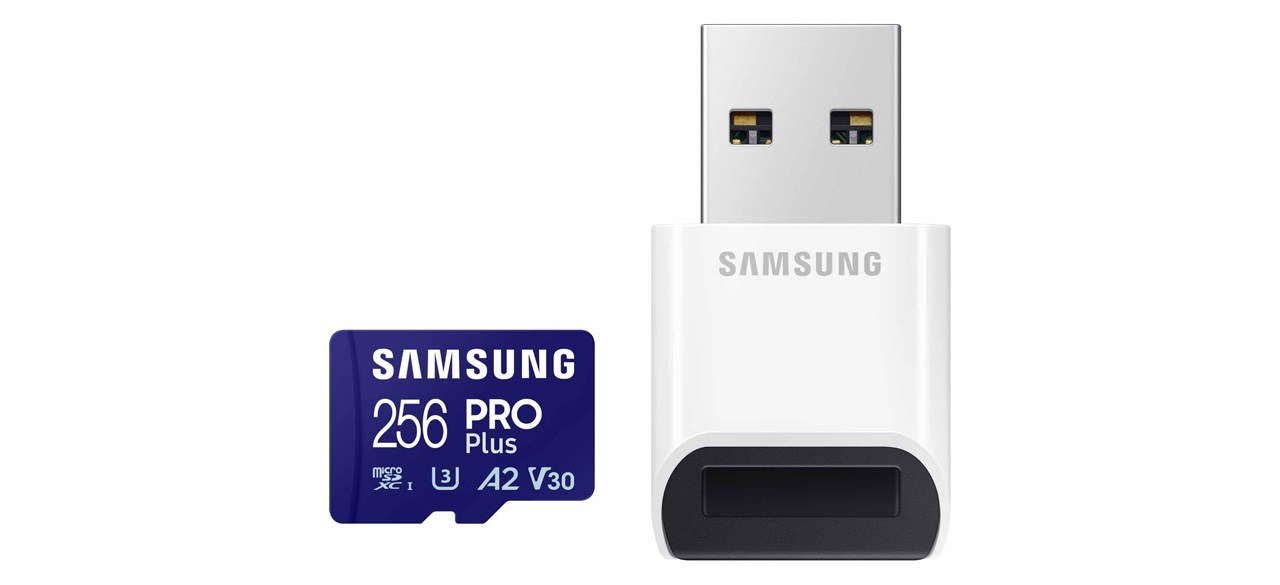 Samsung Pro Plus microSD Memory Card and Reader 39% OFF
The Samsung Pro Plus microSD Memory Card and Reader delivers lightning-fast transfer speeds, ensuring you can effortlessly manage, backup and transfer your data between devices. Plus, with a generous 42% discount now on Amazon Prime Big Deal Days, it's a can't-miss opportunity for anyone needing a reliable and speedy storage solution on the cheap.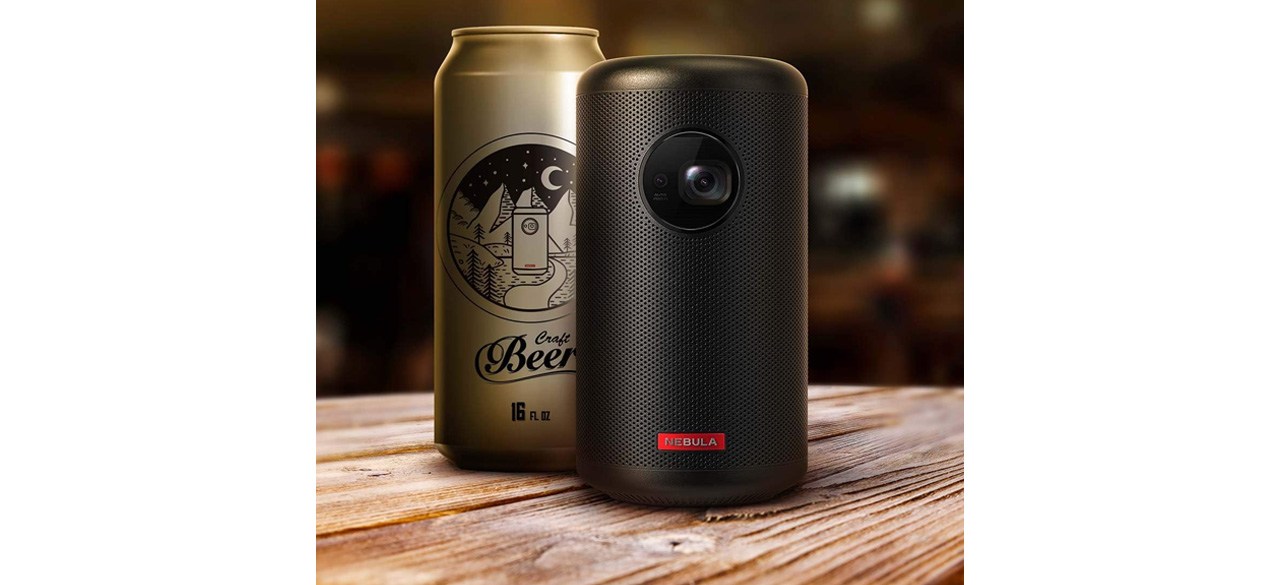 NEBULA by Anker Capsule II Smart Portable Projector 6% OFF
The Nebula Anker Capsule II is a compact soda-can-shaped smart projector that delivers impressive video quality and an operating system for easily consuming content from your favorite streaming apps. Our tester said it delivers loud volume, plenty of battery life for watching a 2.5-hour movie and promises a unique cinematic experience practically anywhere. If you're ready to upgrade your entertainment setup, don't miss out on the exclusive 6% discount now available via Amazon Prime Big Deal Days.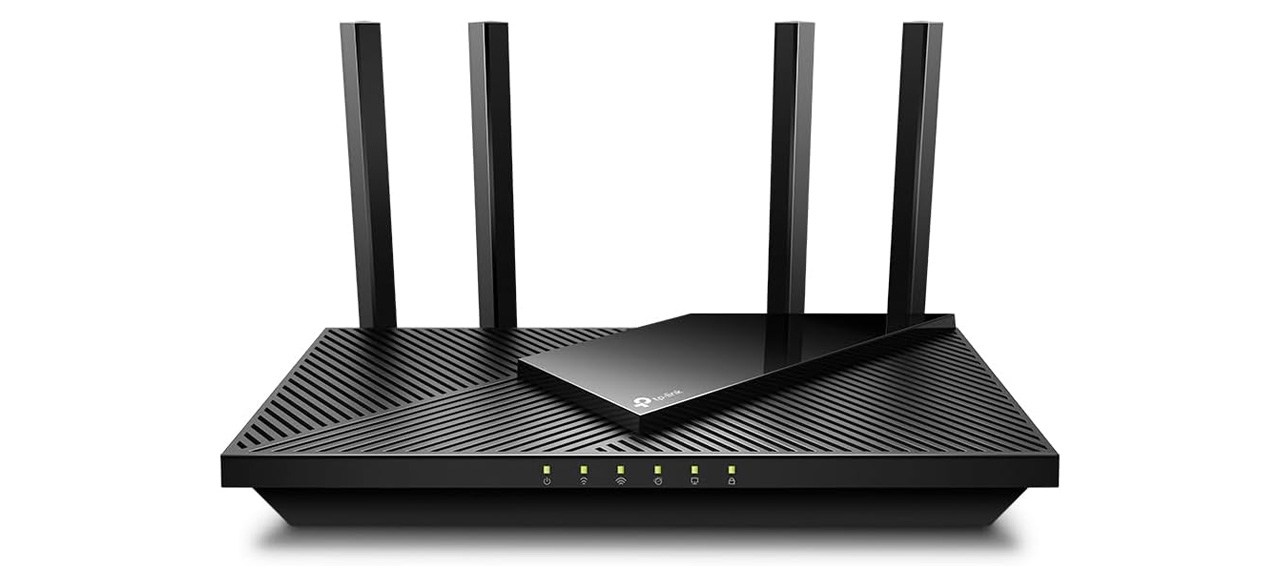 TP-Link AX1800 Wi-Fi 6 Router (Archer AX21) 25% OFF
The TP-Link AX1800 is a versatile home router, ideal for seamless streaming, lag-free gaming, and accommodating multiple devices in today's connected homes. With its discount live via Amazon Prime Big Deal Days, it's the perfect time to enhance your internet experience and enjoy lightning-fast connectivity.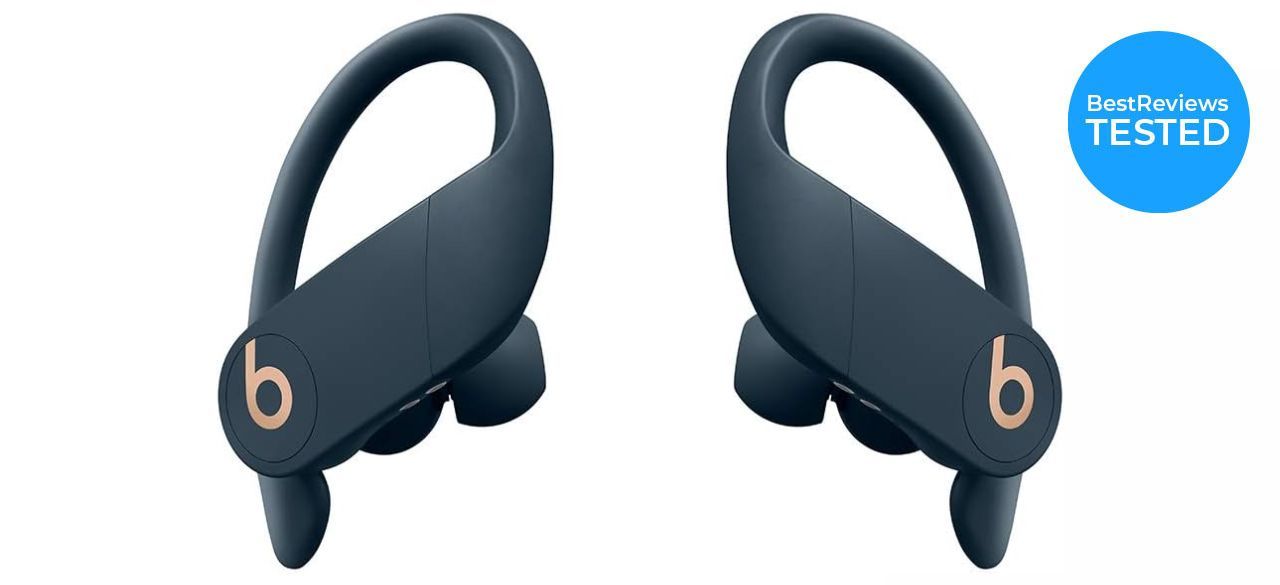 Powerbeats Pro Wireless Earphones 20% OFF
These wireless earphones are built for those with an active lifestyle. The on-ear hook design prevents them from falling out even during the most rigorous workouts, and the water-resistant build keeps them safe from sweat and moisture. Each earbud has volume and music playback controls, and a 5-minute charge provides 1.5 hours of listening time.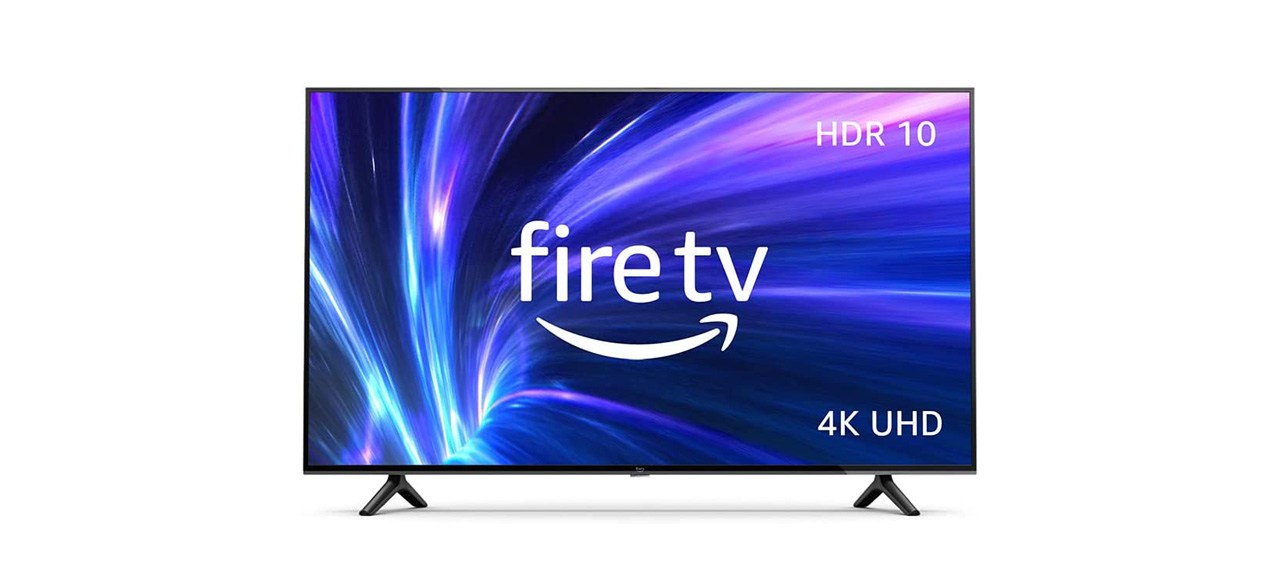 Amazon Fire TV 50-Inch 4-Series 4K UHD Smart TV 36% OFF
This 4K TV delivers a high-quality viewing experience thanks to support for various image-enhancing technologies, including 4K Ultra HD, HDR 10, HLG and Dolby Digital Plus. It features an expansive smart TV interface, four HDMI ports and a streamlined remote with Alexa that lets you search for titles across all apps.
More electronic deals
Big countertop kitchen appliance deals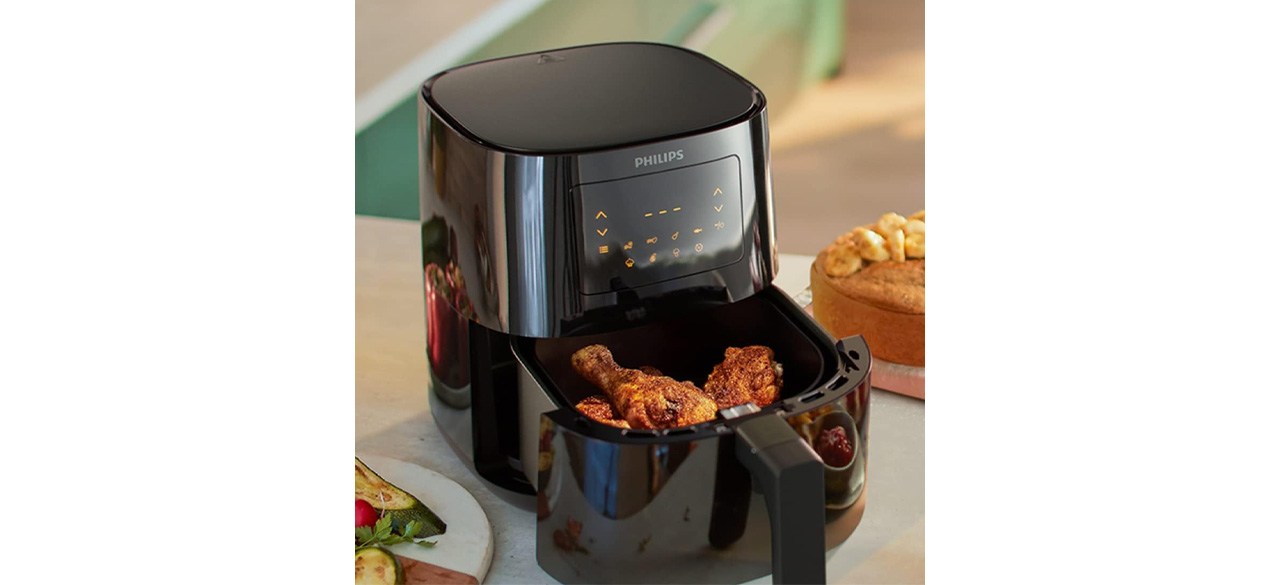 Philips 3000 Series Air Fryer 56% OFF
The Philips 3000 Series Air Fryer is a versatile kitchen appliance that prepares crispy favorites like french fries, chicken nuggets, and even doughnuts with significantly less oil. Its reheating capabilities make it a handy tool for reviving leftovers to their original deliciousness. With an incredible 56% discount now on Amazon Prime Big Deal Days, it's an excellent addition to any kitchen — even if you're short on space.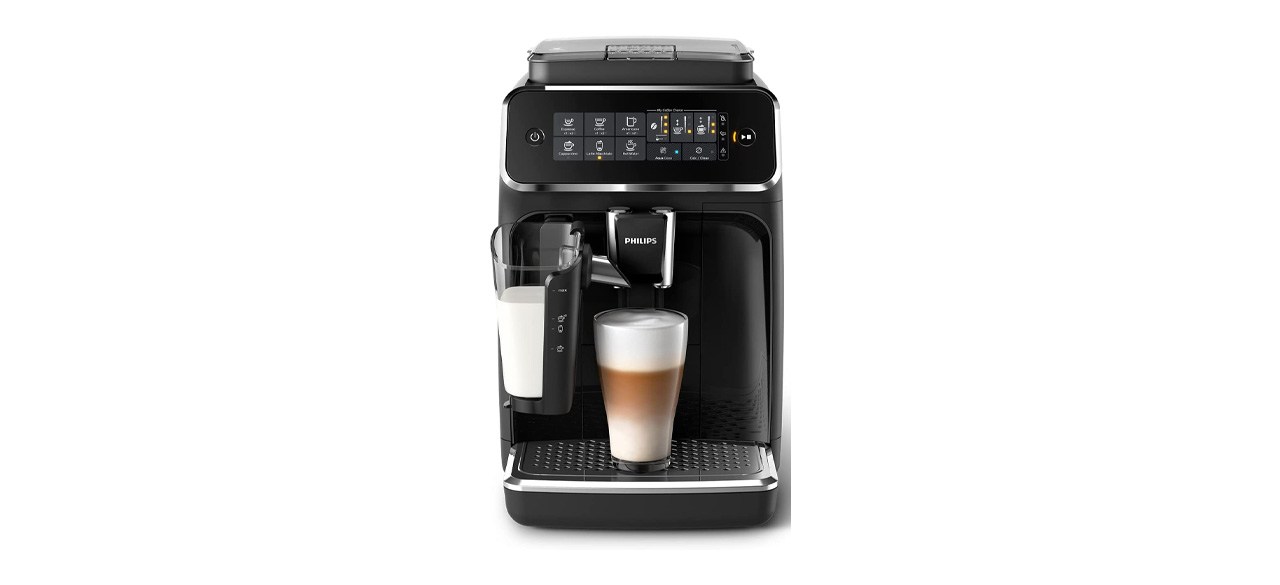 Philips 3200 Series Fully Automatic Espresso Machine 40% OFF
Jump-start your day with a homemade espresso using this state-of-the-art espresso machine. You can also brew five different aromatic coffees, including cold brews, and it mixes milk and air quickly for a smooth layer of milky foam on top of each espresso. Plus, it has removable, dishwasher-safe parts for easy cleanup. Snag it now at this steep discount.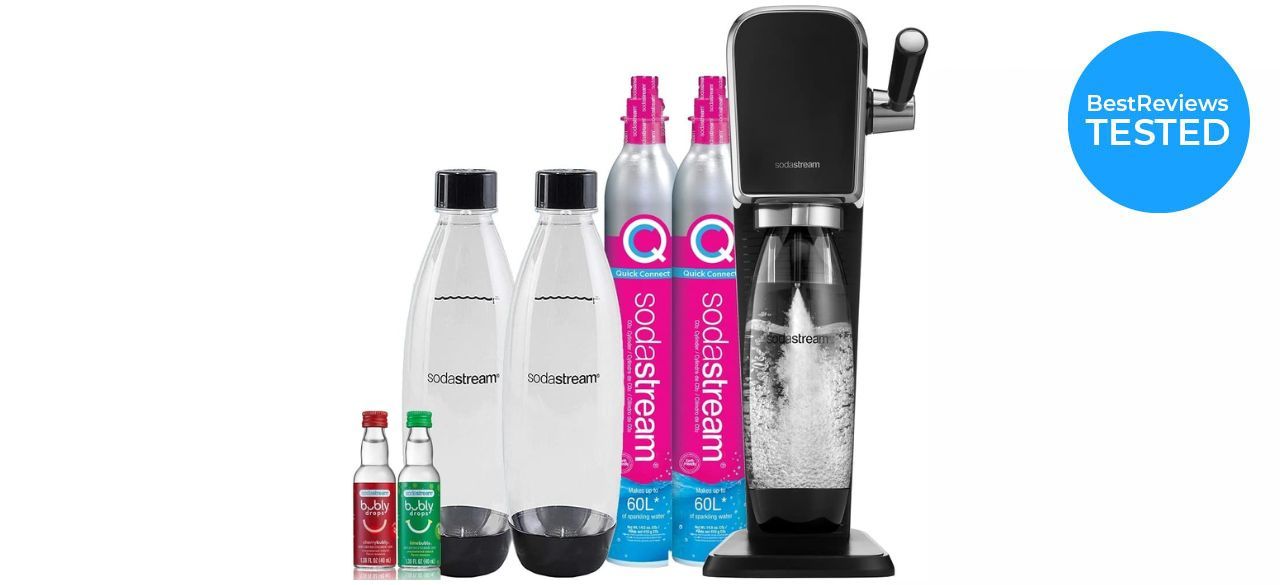 SodaStream Art Sparkling Water Maker Bundle 45% OFF
The SodaStream Art Sparkling Water Maker, an Amazon-exclusive bundle, is your all-in-one solution for creating refreshing sparkling water at home. This incredible package includes everything you need to make sparkling water at home — from CO2 cylinders to lime and cherry flavor drops. Right now on Amazon Prime Big Deal Days, it's available at an incredible 45% discount, making it the ultimate seltzer appliance.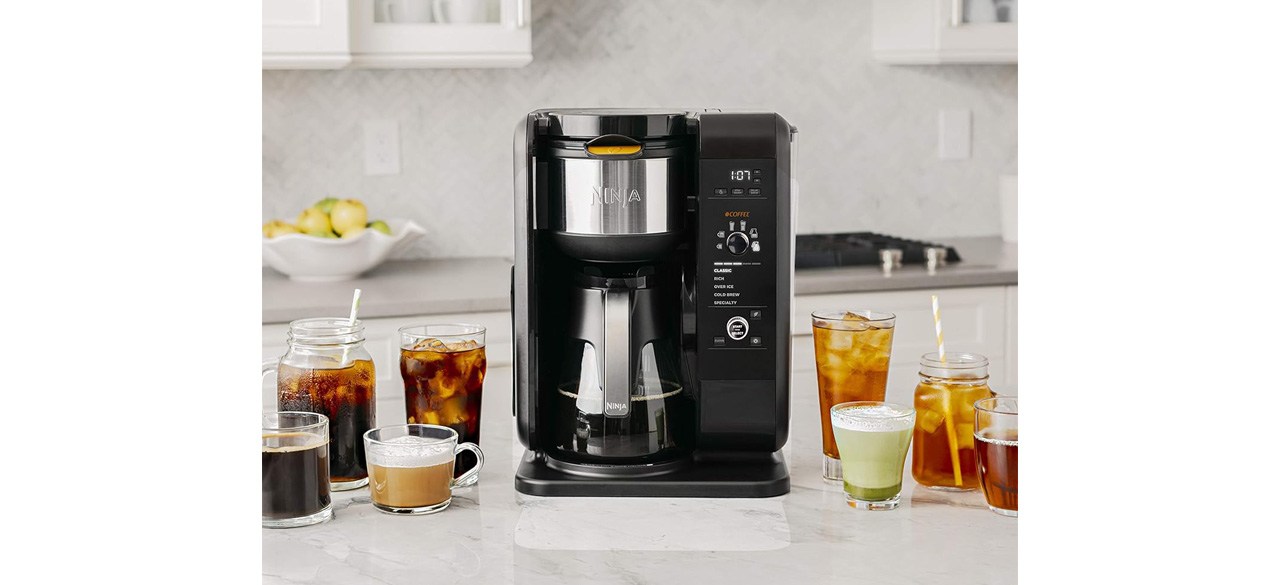 Ninja Hot and Cold Brewed System 26% OFF
The Ninja Hot and Cold Brewed System is a versatile coffee maker that allows you to brew multiple sizes, from a pod-free single cup or travel mug to a full carafe, making it suitable for any coffee drinker. Not a fan of black coffee? Don't fret. It excels at brewing tea and frothing milk for cappuccino and latte lovers. Right now on Amazon Prime Big Deal Days, you can enjoy all these features at an enticing 26% discount, making it an excellent addition to your kitchen.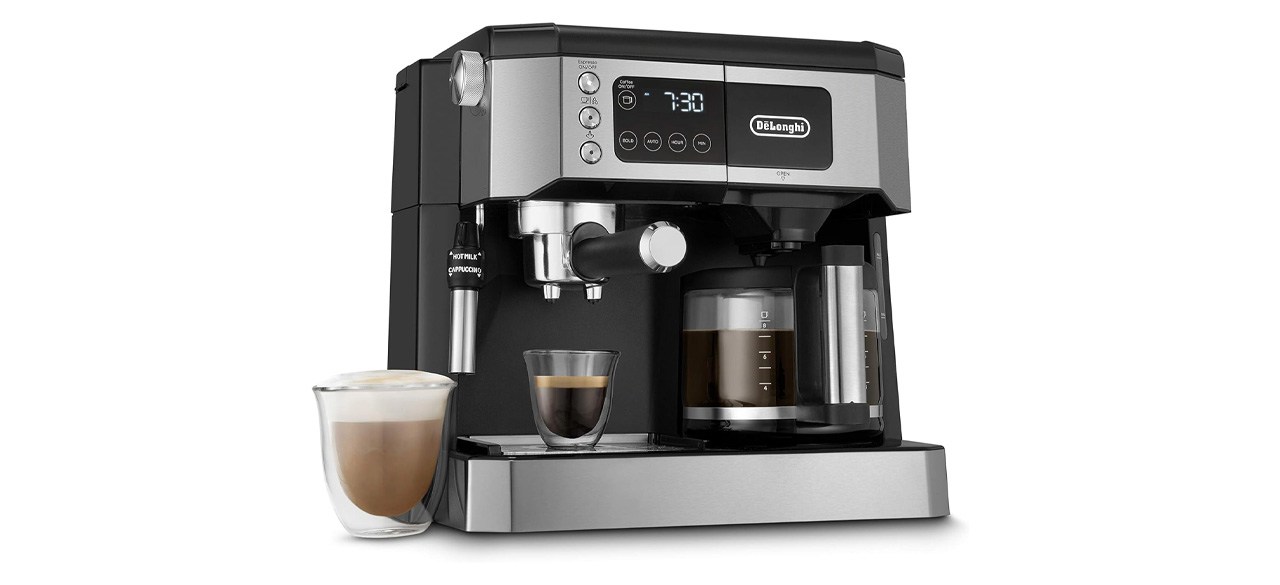 De'Longhi All-in-One Combination Coffee Maker and Espresso Machine 17% OFF
Experience the best of both worlds with the De'Longhi combination brewer, offering a cappuccino system and a drip-coffee brewer in one compact design. With its advanced steam wand and innovative features like a digital touch screen control and "Bold" brew setting, this versatile brewer is a must-have for coffee lovers, and it's even more enticing with its 17% discount thanks to Amazon Prime Big Deal Days. Don't miss the chance to add it to your cart!
More countertop kitchen appliance deals
Big beauty deals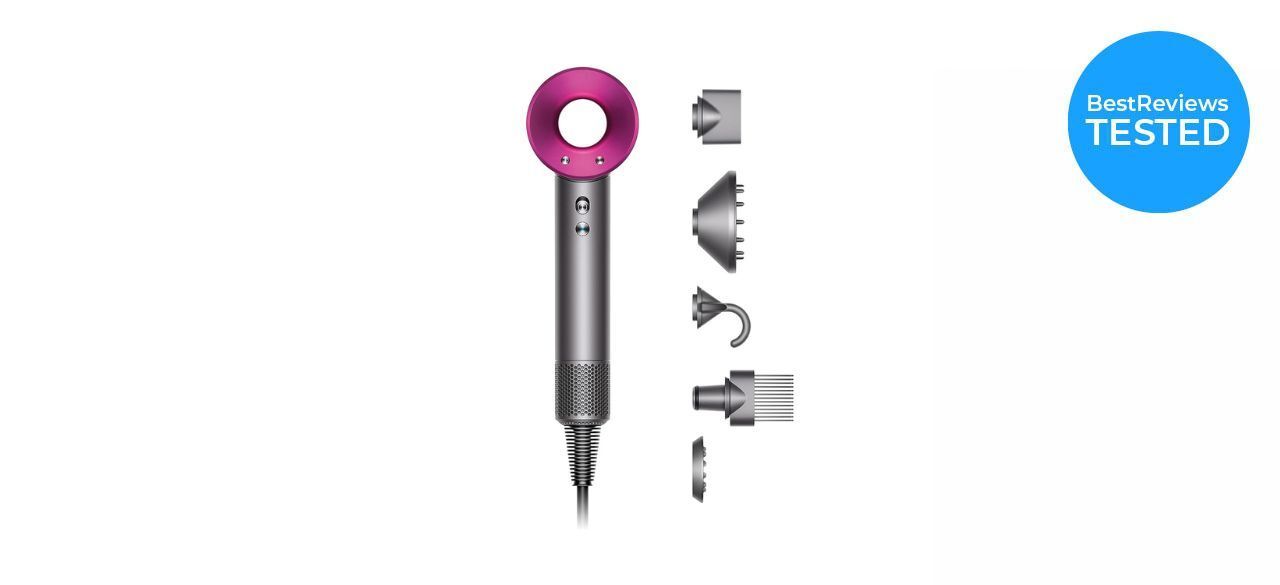 Dyson Supersonic Hair Dryer 25% OFF
Our team found this hair dryer to be worth every penny during trials, and at a Prime Day discount, it's a no-brainer. Not only does it dry multiple hair types quickly, but it also comes with a wide variety of accessories to help style hair in new and unique ways. It also utilizes an intelligent heat control feature to prevent hair from getting damaged during drying.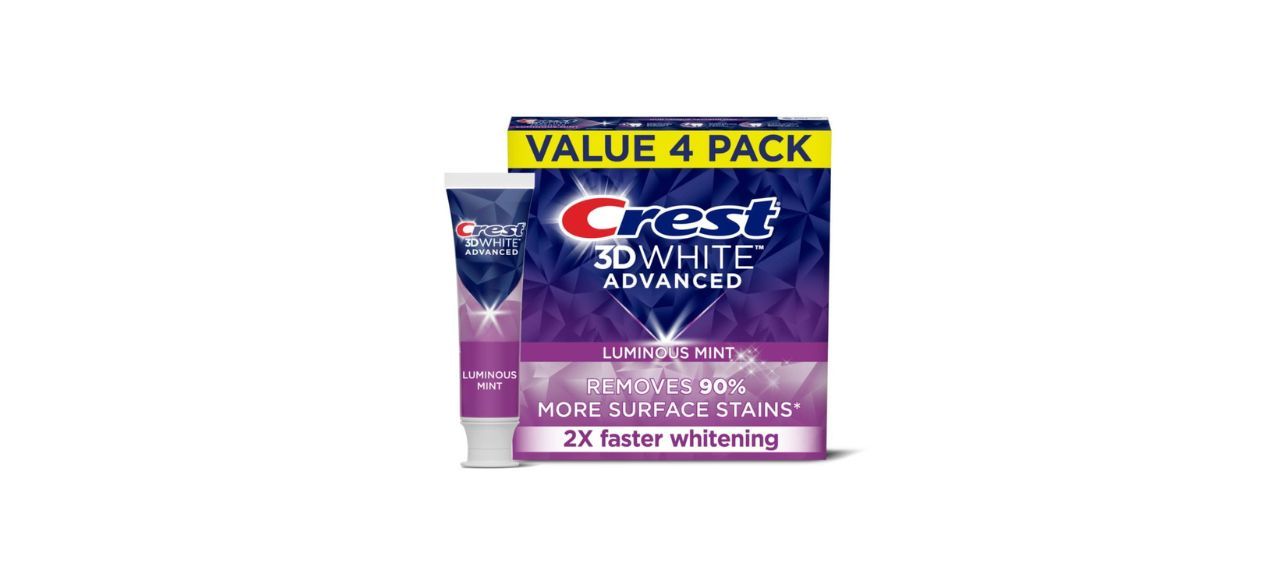 Crest 3D White Toothpaste 20% OFF
If you are looking to brighten your teeth without using strips, then this is the perfect pick-up for Prime Day. It starts whitening teeth after a single use and most people start seeing noticeable results after just a couple of days. The minty flavor leaves your breath feeling fresh as well.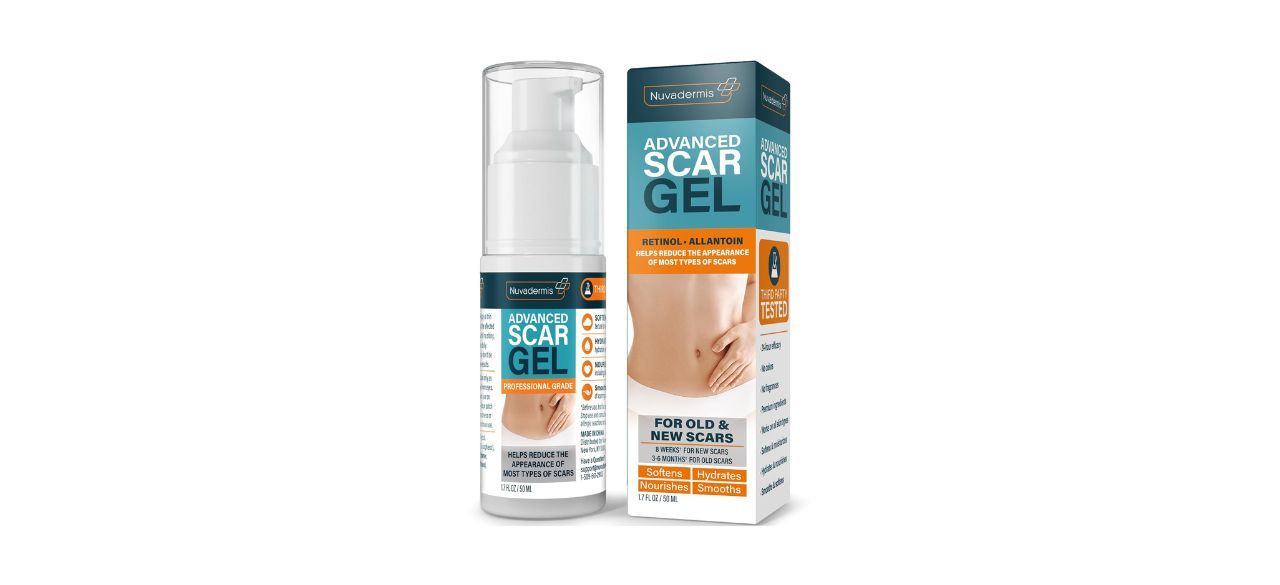 Nuvadermis Scar Cream Gel 17% OFF
Scars new and old don't stand a chance against this gel. Using a combination of retinol, allantoin and vitamin E, this formula evens out newly scarred areas within 8 weeks. It goes on easily and even hydrates and softens non-scarred skin for a glowing look. Grab this deal while it's still live.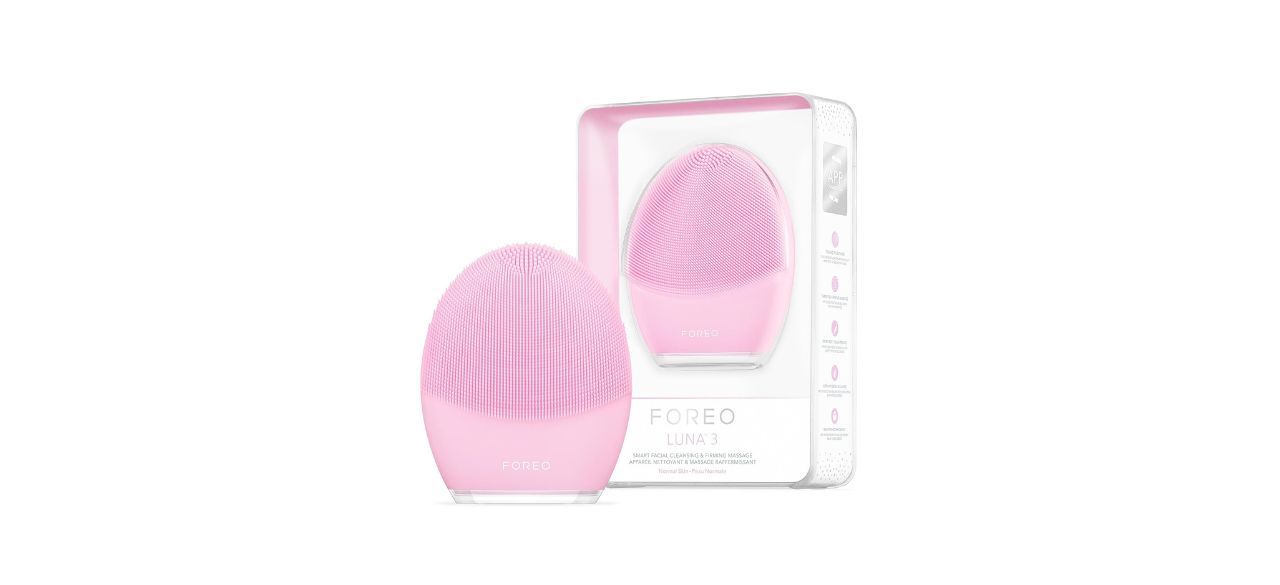 FOREO Luna 3 Facial Cleansing Brush 20% OFF + 10% OFF COUPON
Facial skin care has never been so easy thanks to this brush that massages facial muscles to firm them while simultaneously cleaning dirt and makeup residue. Sonic pulsations combine with hygienic silicone to give your skin a healthy look even after a long day. Pick it up now on Amazon Prime Big Deal Day at this low price.
More beauty deals
Big toy deals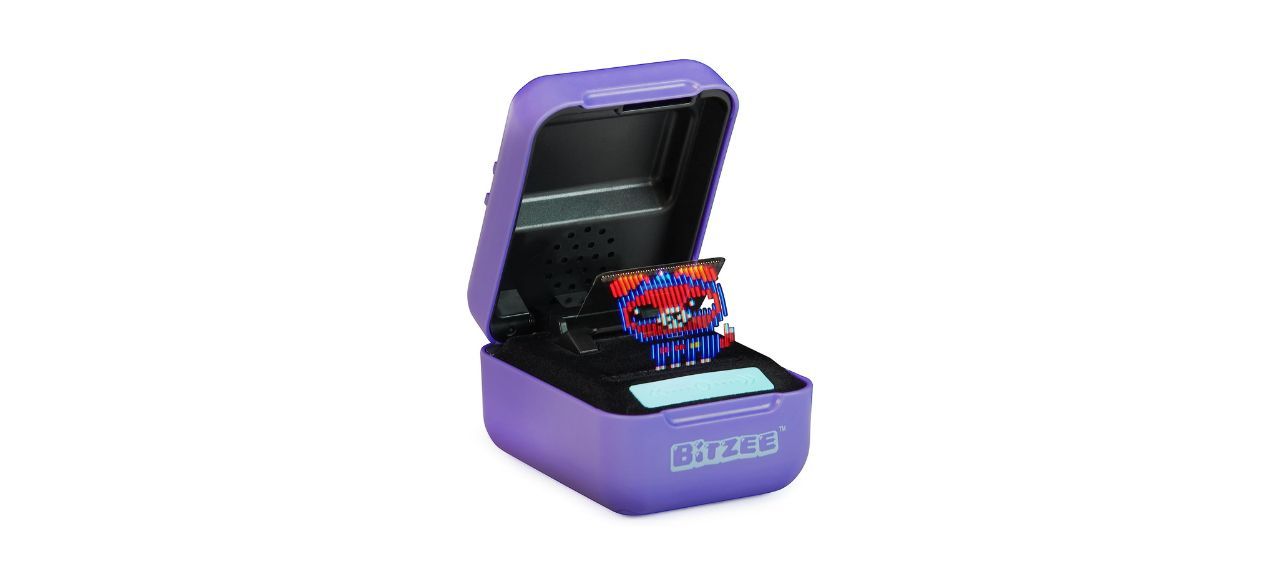 Bitzee 17% OFF
Who needs a real pet when you can just have 15 in the palm of your hand? Bitzee is a fun interactive toy that reacts to real-world inputs such as touching and shaking. The more you play, the more pets you get to interact with from bunnies to turtles and even a unicorn! Get them now at a discounted price.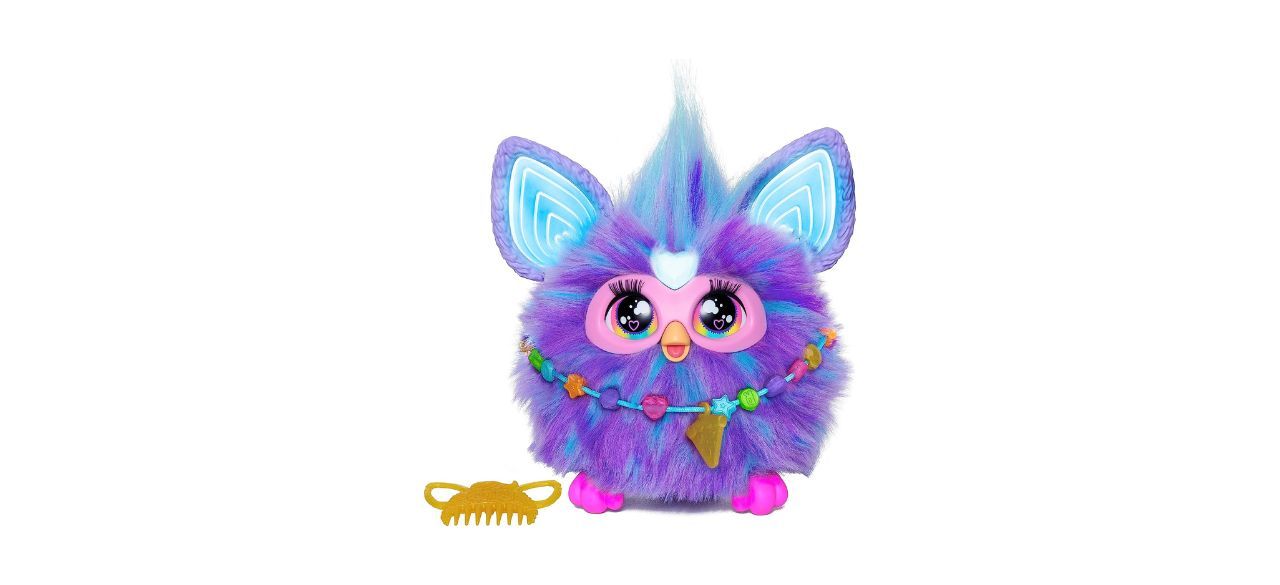 Furby Purple 30% OFF
Looking for a toy that will have you saying "aww" with every interaction? The Furby is the perfect pick-up for your kids this prime day. Responds to movement and talking with over 600 different responses including dancing and singing. It even includes 15 cute accessories to customize its look in unique ways. Grab it while the deal is live!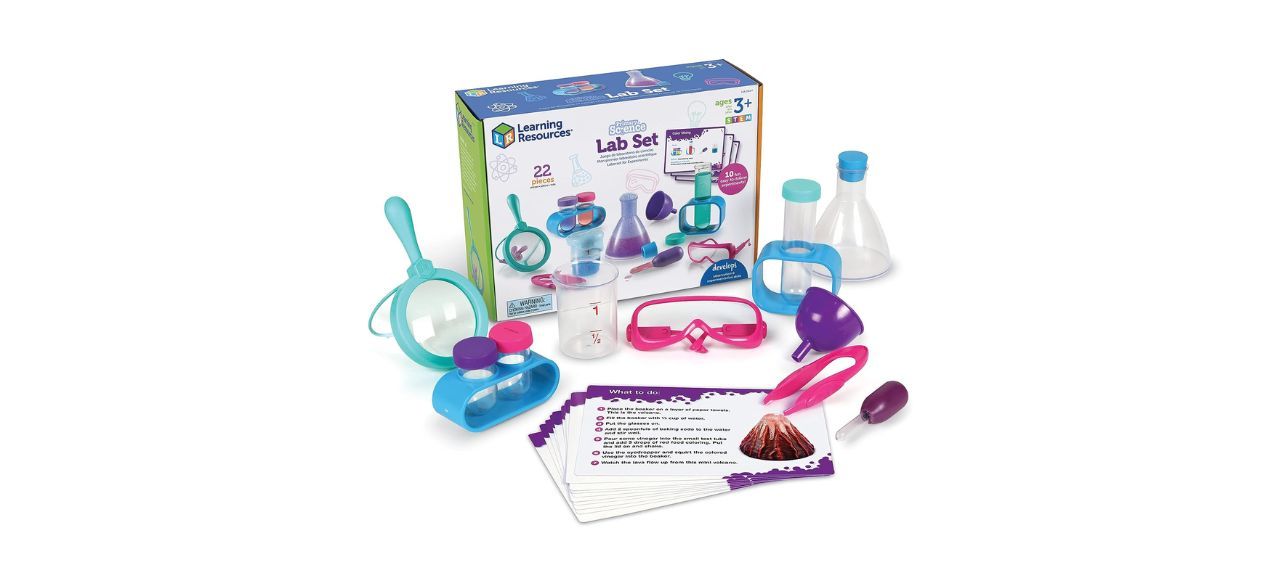 Learning Resources Primary Science Lab Set 32% OFF
STEM concepts have never been more fun to learn thanks to this fun set that teaches the fundamentals behind scientific principles. With 22 pieces of equipment and instructions for 10 different experiments, this is a must-have for kids who want to explore the wonders of our world, and right now is the perfect time to buy it.
More toy deals
Big advent calendar deals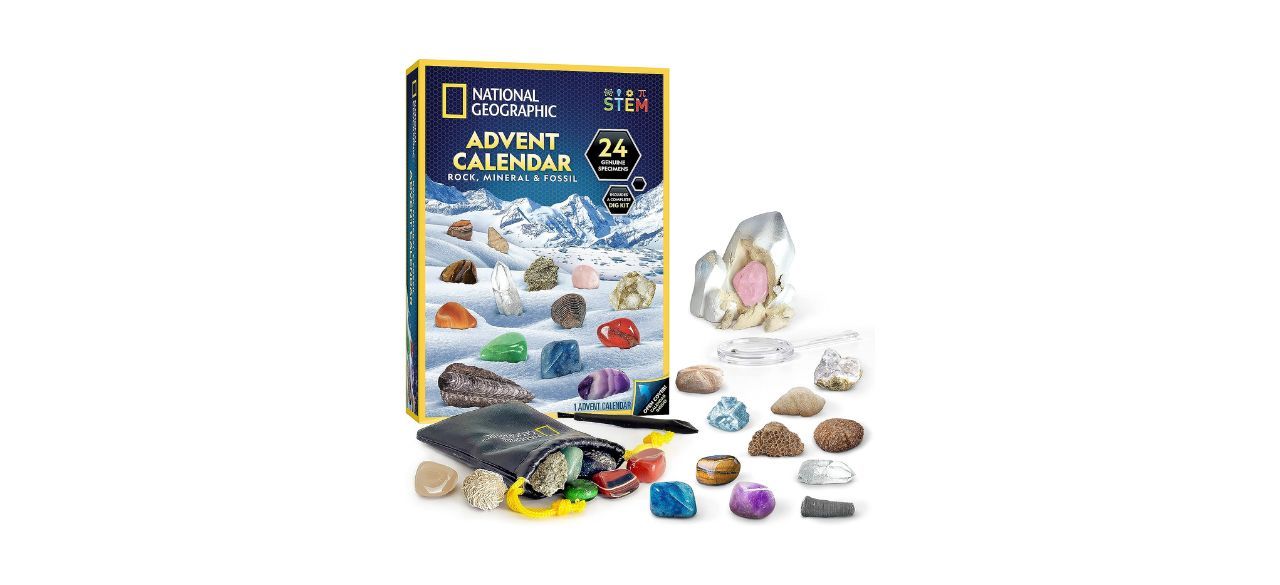 National Geographic Rock Collection Advent Calendar 24% OFF
Curiosity knows no bounds, especially when it comes to the geologic-inspired advent calendar. With 24 different gemstones and a unique final piece that you have to dig out, this is a great way to kick off every day for science-inclined kids. Grab this Prime-exclusive deal while it lasts.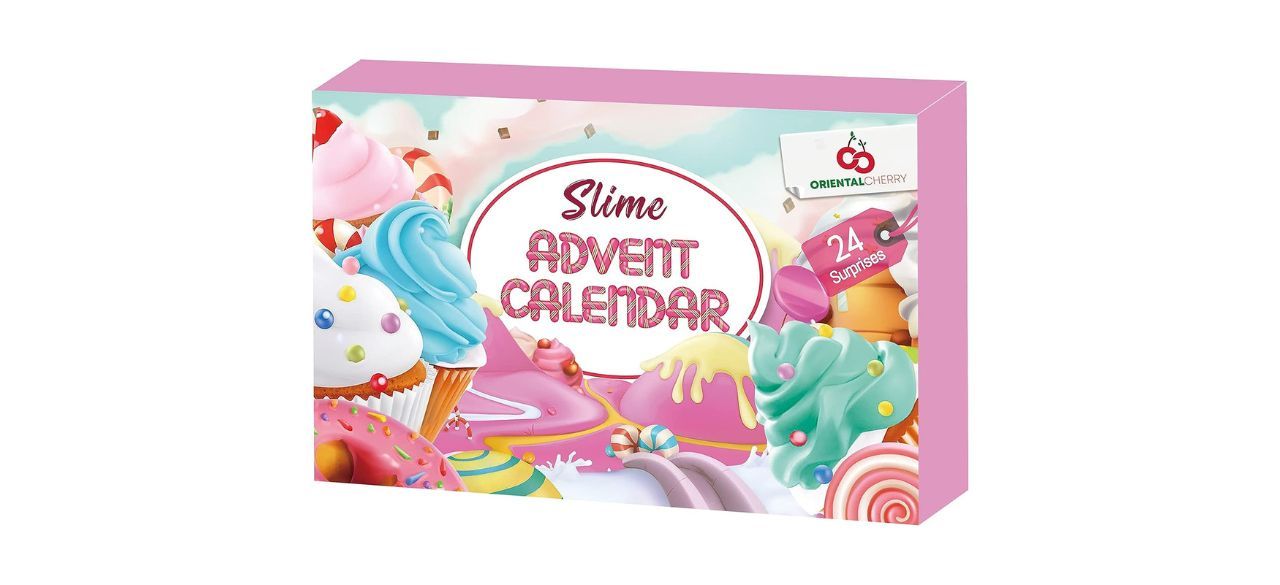 Slime Advent Calendar 15% OFF
Looking for an advent calendar that is a bit unique? This fun slime-based calendar provides hours of fun thanks to cute charms and scented goo that is sure to be entertaining all December long. Comes with 24 unique pieces including molds and mix-ins for the desert-inspired slimes.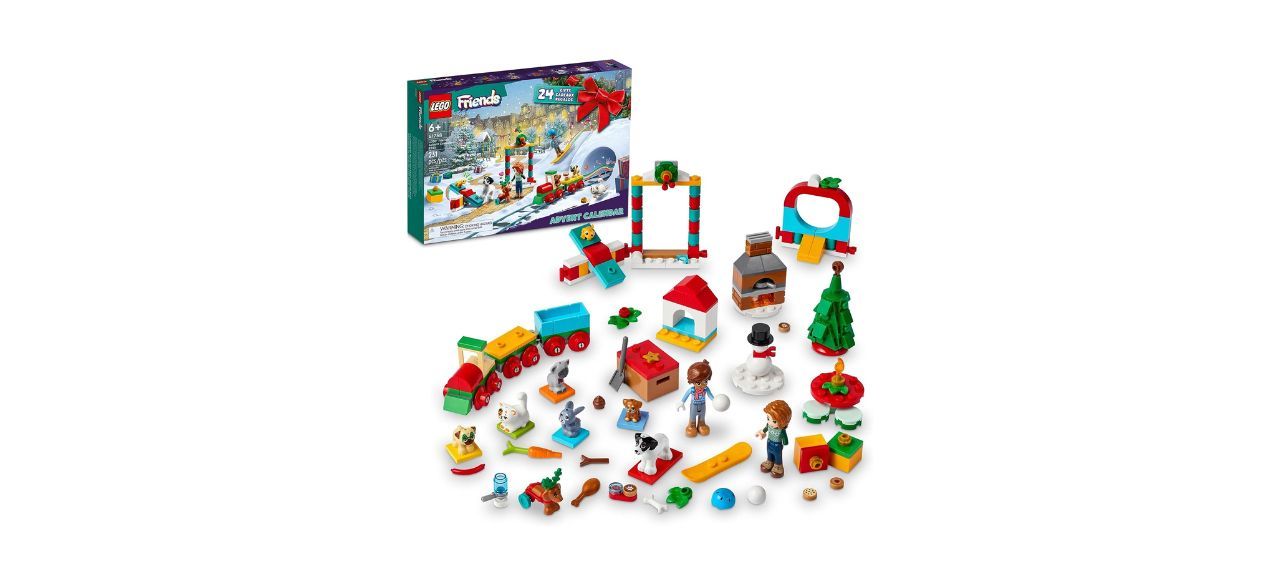 LEGO Friends Advent Calendar 5% OFF
Get creative for the holidays with this fun calendar that includes 24 different holiday-inspired Lego pieces. From cute animals to fun presents and even a train set, your or your kid can create a lively scene that can be used as a fun decoration for years to come. Pick it up at this discounted price in time for the holidays.
More advent calendar deals
Big style deals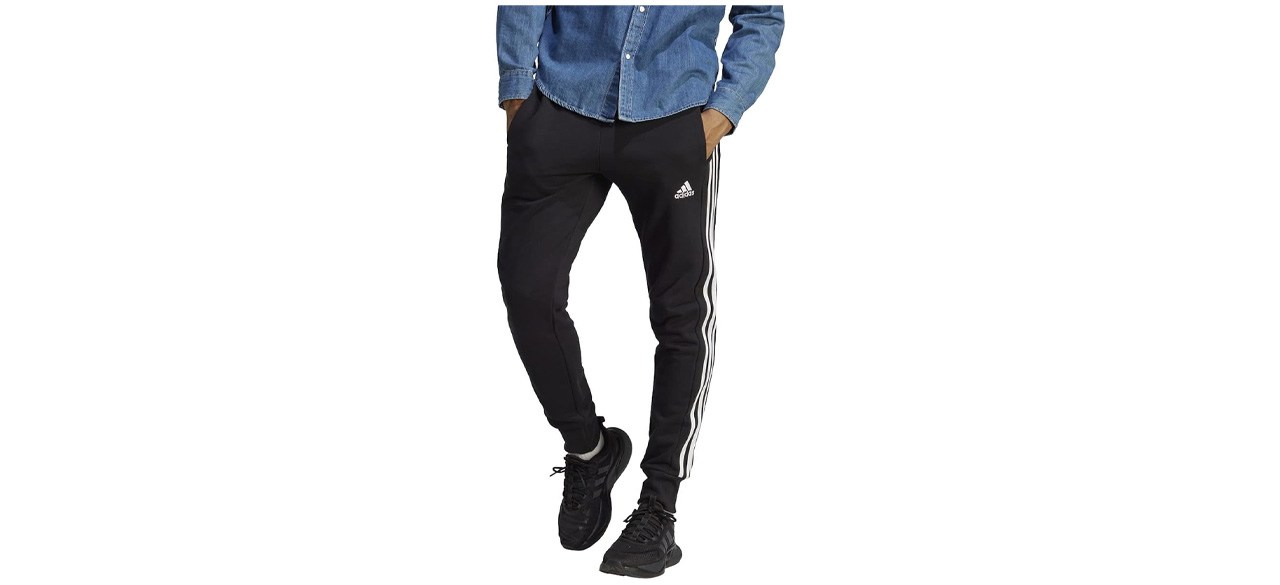 adidas Men's Essentials French Terry Cuffed 3-Stripes Pants 33% OFF
Experience the ultimate blend of style and comfort with these Adidas terry-cuffed pants, now on sale. Crafted from soft 100% cotton, they offer a flattering fit, a customizable waist with a drawcord, and front pockets for your wallet or phone.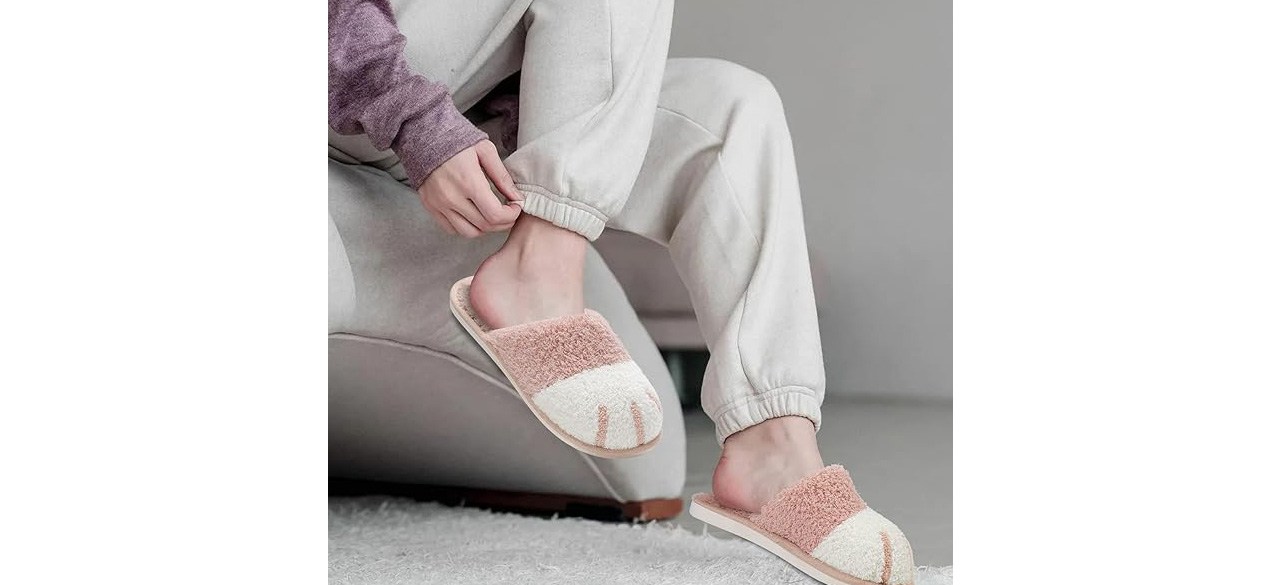 Maxtop Cute Animal Slippers 75% OFF
These adorable animal paw slippers offer the perfect blend of comfort and cuteness! The slippers feature a premium fleece upper with a charming cat paw design, providing extreme comfort and keeping your feet cozy. With anti-slip rubber soles, they are suitable for both indoor and outdoor use, and their true-to-size unisex sizing ensures a comfortable fit for everyone. Whether you're lounging at home or stepping out, these slippers make a fantastic gift choice and will keep you light on your feet while adding a touch of whimsy to your day.
More style deals
Big vacuum deals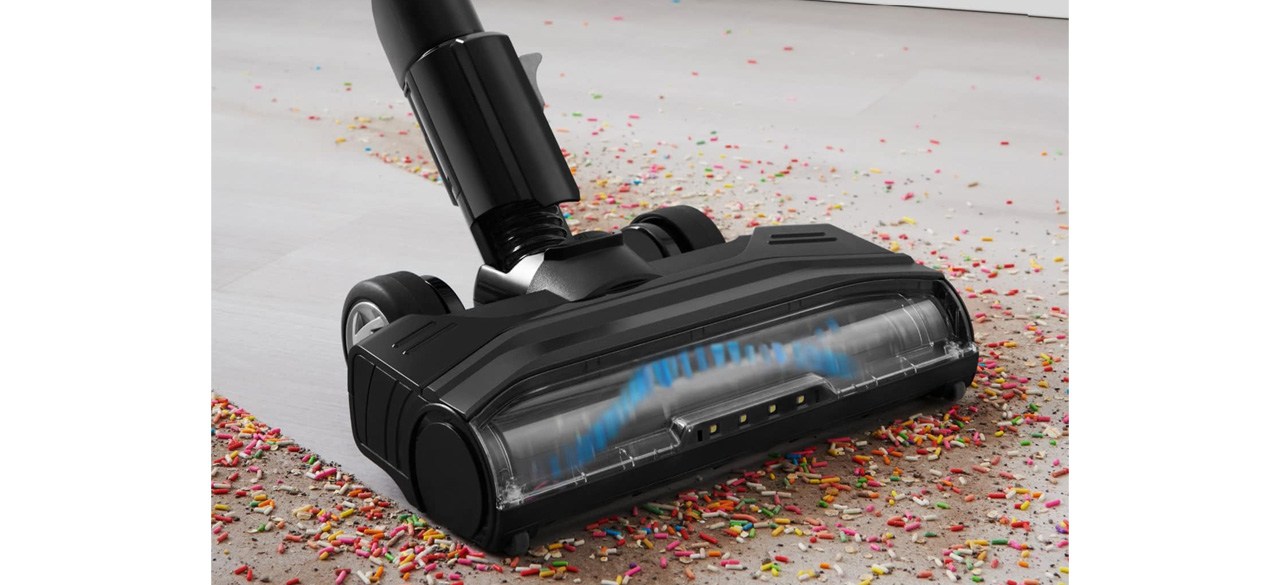 Eureka Lightweight Cordless Vacuum Cleaner 38% OFF
The Eureka Cordless Vacuum Cleaner offers the ultimate cleaning versatility with its ability to easily tackle everything from hard floors to carpets and above-floor surfaces. With a generous 30-minute runtime, user-friendly LED display and a price tag of just $135.75 now on Prime Big Deal Days, it's the ideal choice for whole-home cleaning — even in hard-to-reach areas — while the LED headlights ensure no dust or debris goes unnoticed.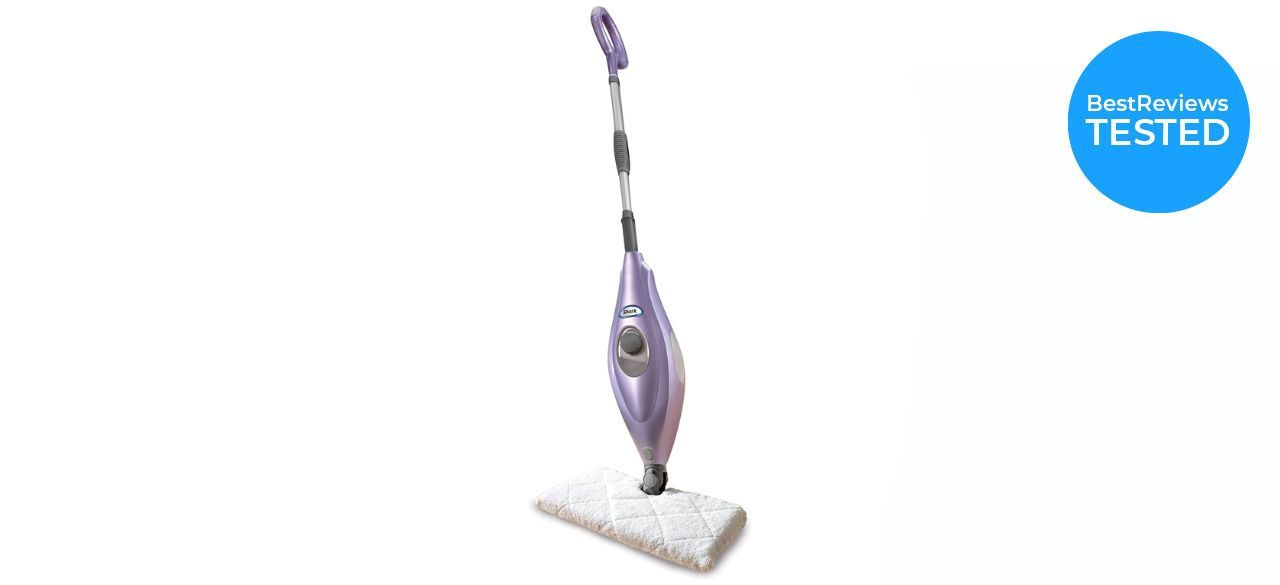 Shark S3501 Steam Pocket Mop 22% OFF
The Shark S3501 Steam Mop is Amazon's #1 bestselling steam mop, and it's easy to see why, with nearly 30,000 5-star reviews. With quick and effortless on-demand steam, no need for chemicals and a discount live on Prime Big Deal Days, it's a must-have for efficient and residue-free cleaning across your hard floors.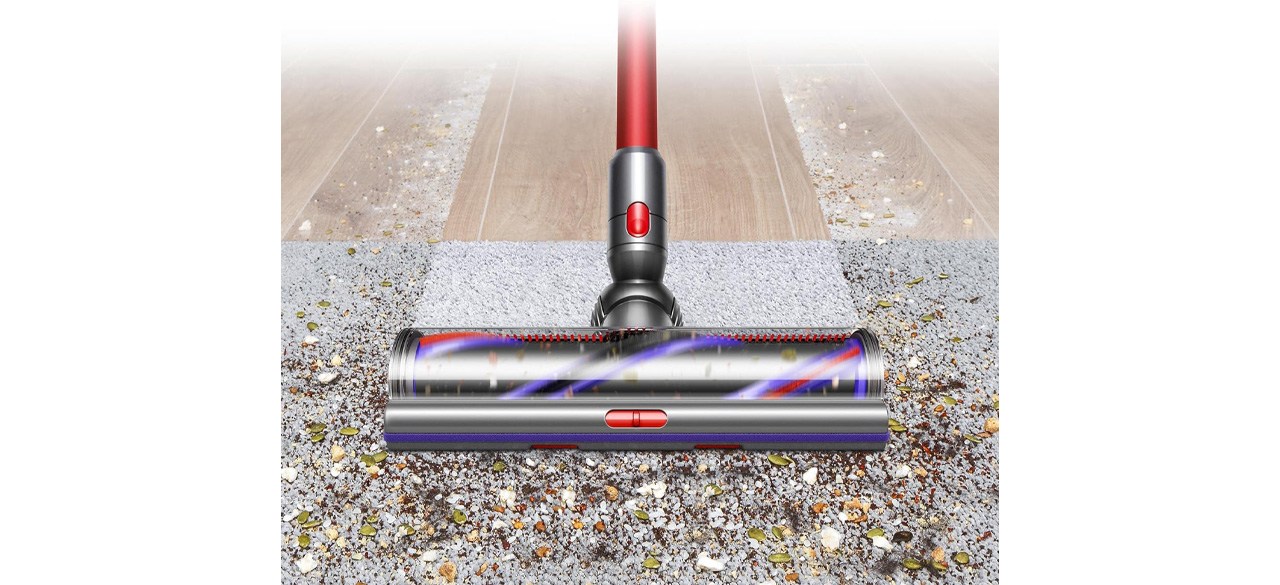 Dyson Outsize Cordless Vacuum Cleaner 15% OFF
The Dyson Outsize is undoubtedly one of the best stick vacuums money can, and it is now available at a remarkable 15% discount on Amazon. This is a rare opportunity to own a Dyson vacuum at a reduced price. Our tester was particularly impressed by its wide cleaning head, large dustbin, seamless transition between floor types and ability to tackle multi-story homes effortlessly, thanks to its substantial battery life.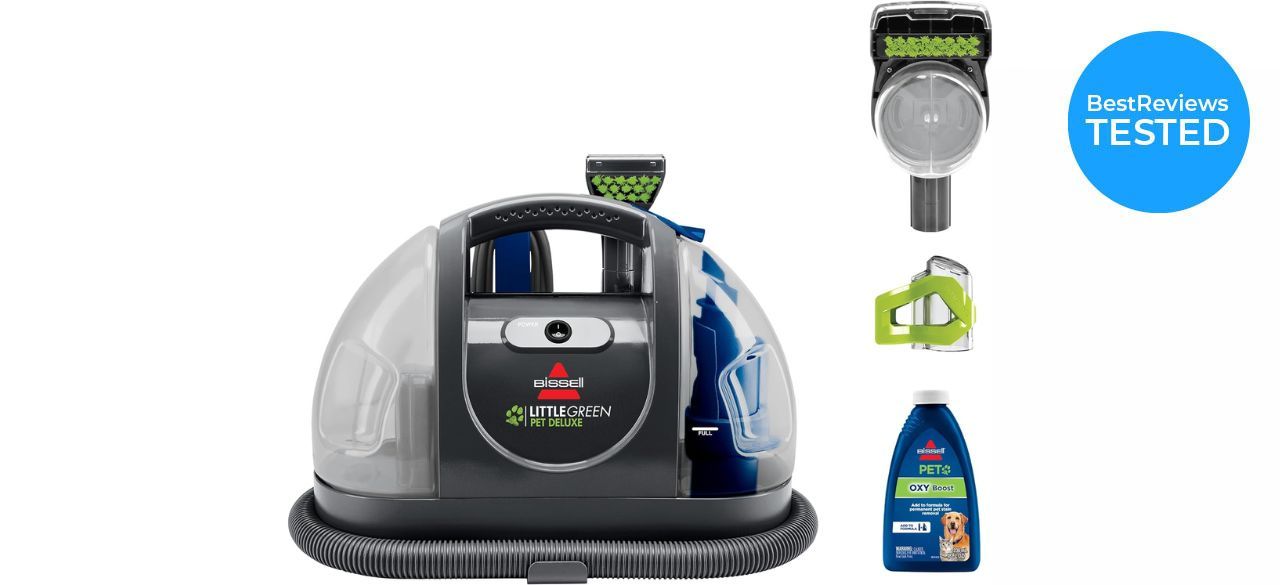 BISSELL Little Green Multi-Purpose Portable Carpet and Upholstery Cleaner 28% OFF
Don't miss your chance to snag the TikTok-famous Bissell Little Green Multi-Purpose Portable Carpet and Upholstery Cleaner now on Amazon's Prime Big Deal Days. It's consistently sold out due to its incredible stain-removing power on hard-to-clean surfaces like couches, stairs, mattresses and car seat upholstery. The machine comes with all the necessary tools, including a self-cleaning hose, a brush head and a bonus 8-ounce trial-size Spot and Stain with Febreze freshness formula.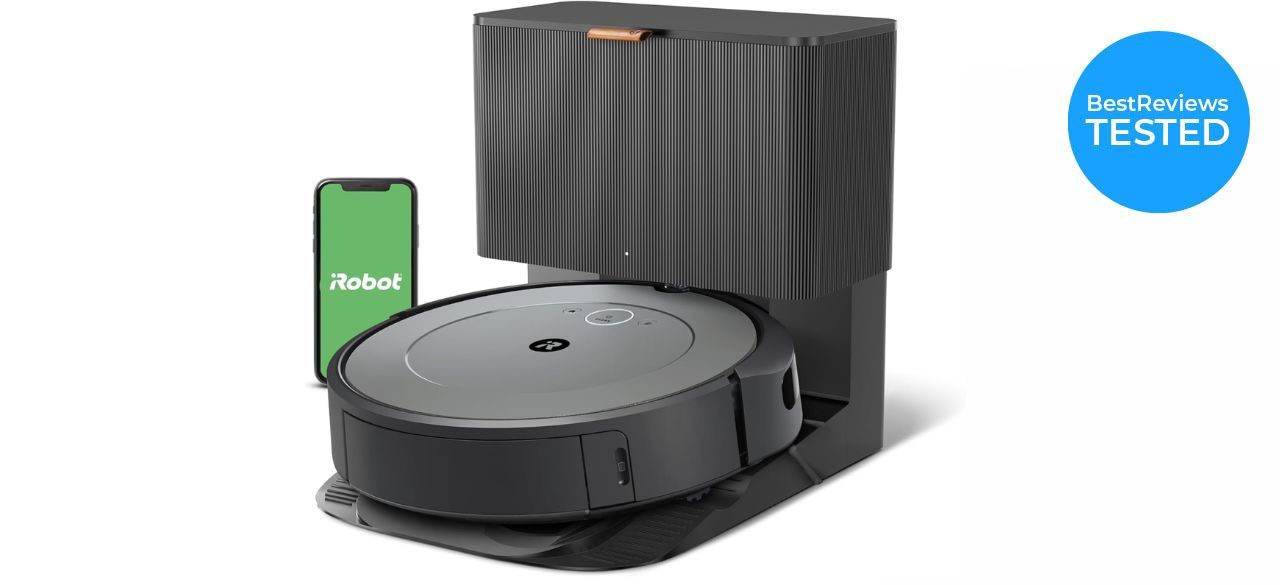 iRobot Roomba i3 EVO Robot Vacuum 29% OFF
The iRobot Roomba i3 EVO is a must-have for pet owners, with dual rubber brush rollers that prevent hair tangles and efficient cleaning on both floors and carpets. Right now on Prime Big Deal Days, you can enjoy a generous 29% discount on this pet-friendly powerhouse with an impressive 90-minute run time, ensuring your home stays spotless and allergen-free.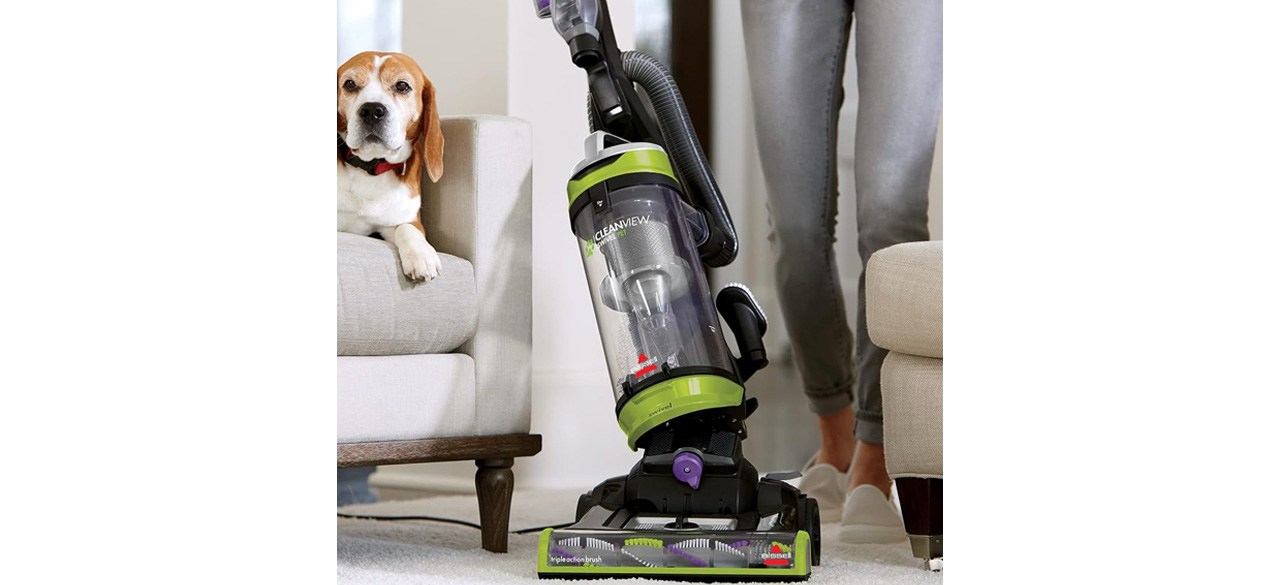 BISSELL 2252 CleanView Upright Bagless Vacuum 10% OFF
The BISSELL 2252 CleanView Swivel Upright Bagless is the ultimate budget-friendly vac, delivering exceptional cleaning performance without breaking the bank. Plus, with no need for replacement bags and over 50,000 5-star ratings, it's a reliable and cost-effective solution for keeping your floors clean.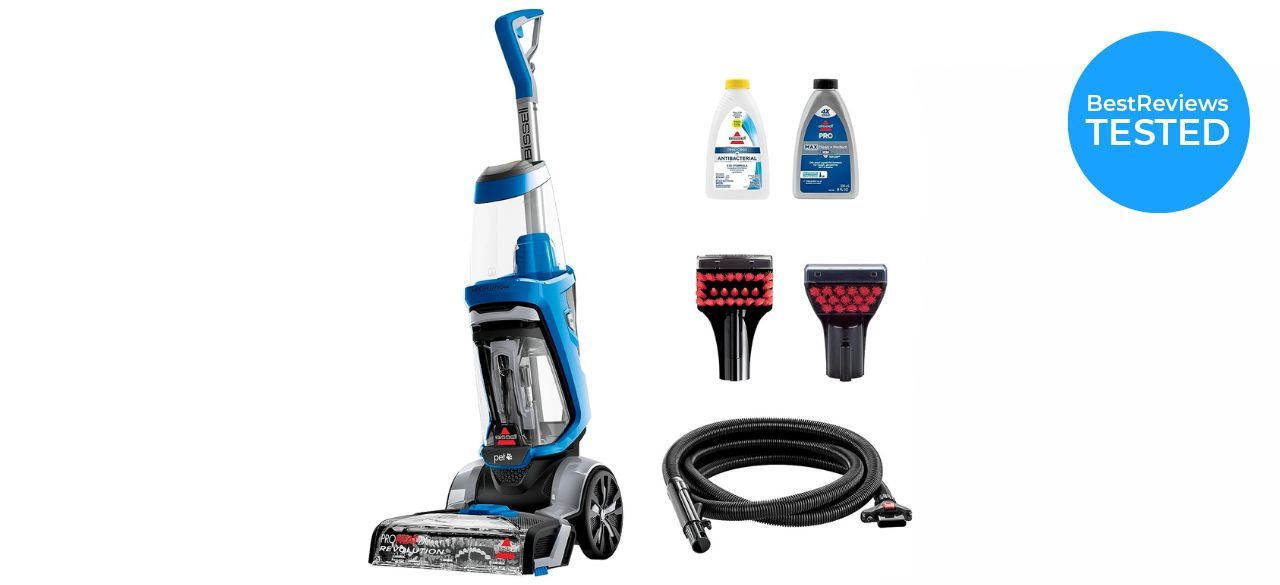 BISSELL ProHeat 2X Revolution Pet Deep Carpet Cleaner 14% OFF
The BISSELL ProHeat 2X Revolution deep carpet cleaner is a game-changer for those hoping to eliminate pet stains or those simply seeking professional-grade carpet cleaning results at home. With an 14% discount live on Amazon, it's an affordable investment to rejuvenate and refresh your carpets, leaving them looking as good as new.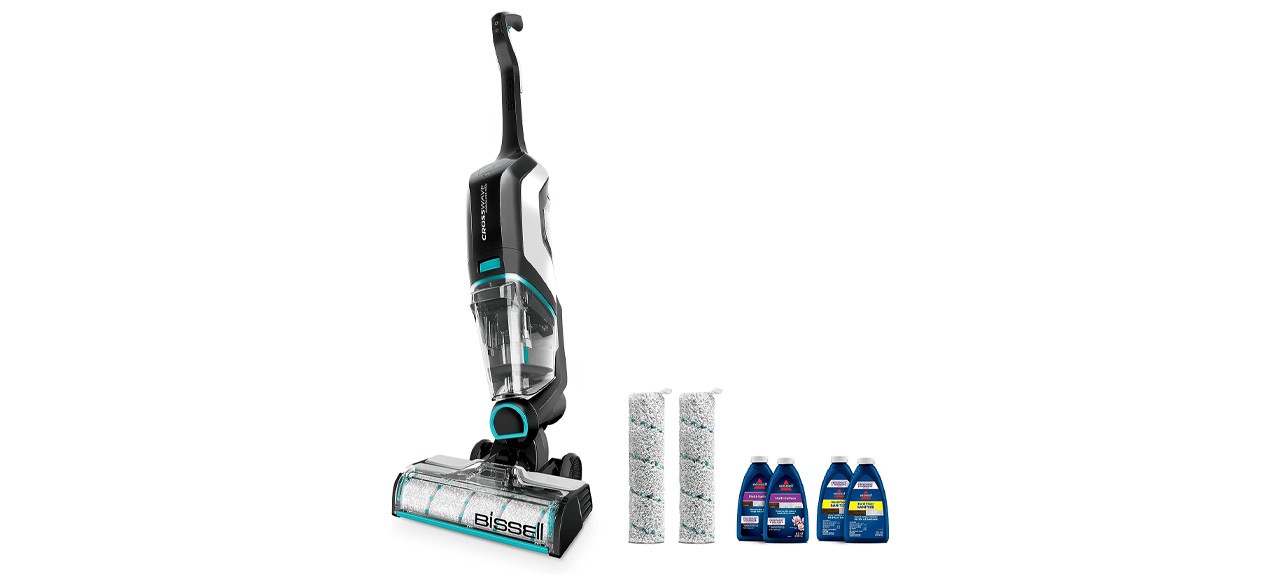 BISSELL CrossWave Cordless Max Wet-Dry Vacuum Cleaner and Mop 41% OFF
The BISSELL CrossWave Cordless Max Wet-Dry Vacuum is not just TikTok-approved; it's a must-have for anyone dealing with spills and messes from kids or pets. With its versatile cleaning capabilities, it effortlessly tackles wet and dry messes, making cleanup a breeze. The cordless cleaner is currently 41% off, a rare steep discount.
More vacuum deals
Big home deals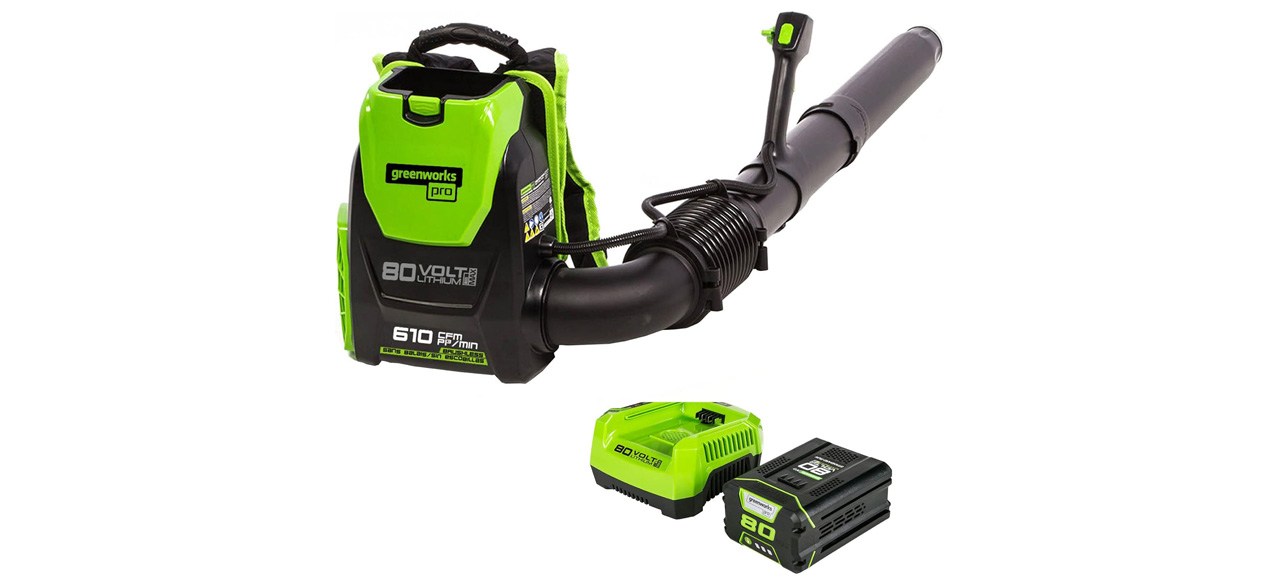 Greenworks Cordless Brushless Backpack Leaf Blower 9% OFF
Take your leaf-blowing regimen to the next level with the Greenworks 80-volt Cordless Brushless Backpack Blower, now at an enticing 21% discount on Amazon. This versatile blower is quieter than traditional gas-powered models and eliminates harsh fumes, providing a more peaceful and eco-friendly way to tackle yard work. Its ergonomic backpack design ensures comfort during extended use and super mobility, making it a valuable addition to your landscaping arsenal.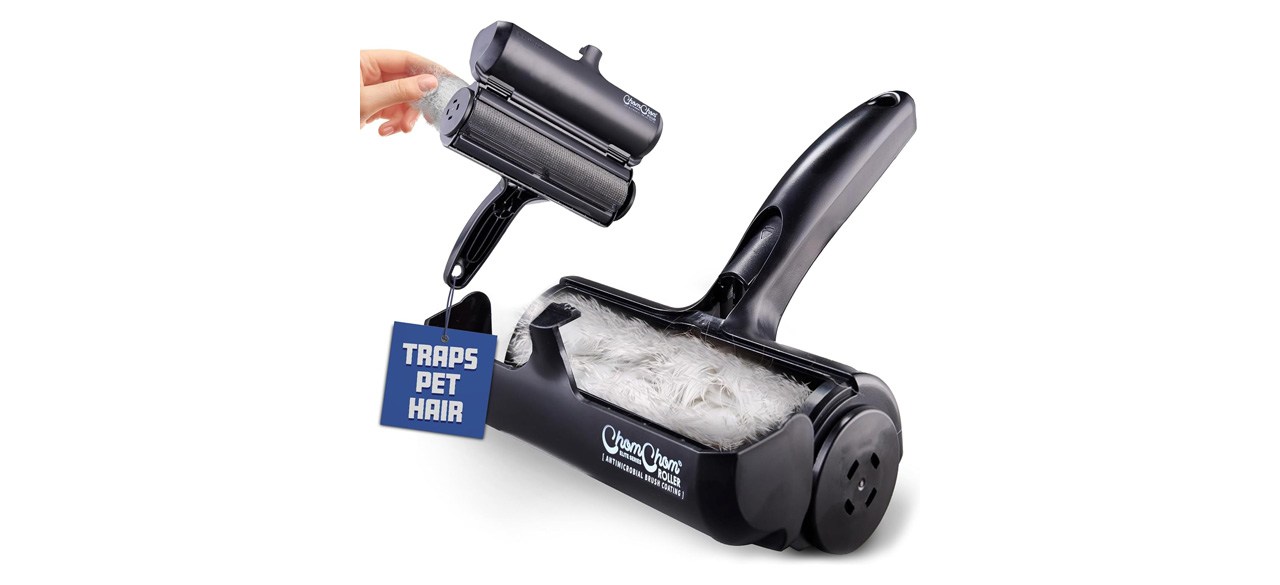 Chom Chom Roller Pet Hair Remover 37% OFF + $5 COUPON
The Chom Chom Roller Pet Hair Remover is a must-have for pet owners tired of constantly battling pet hair on their sofas and other furniture. TikTok-approved and highly effective (and extremely affordable for Prime Day), this roller will give you the confidence to wear black again.
Codi Soft Plush Electric Heated Blanket Throw 49% OFF
Codi's Heated Throw Blanket is the perfect cozy companion for cold nights, combining super-soft Sherpa material with three heating levels for customizable warmth. With its lightweight design, automatic two-hour shut-off, and a five-year warranty, it offers both comfort and peace of mind. Grab it while it's on sale at almost 50% off.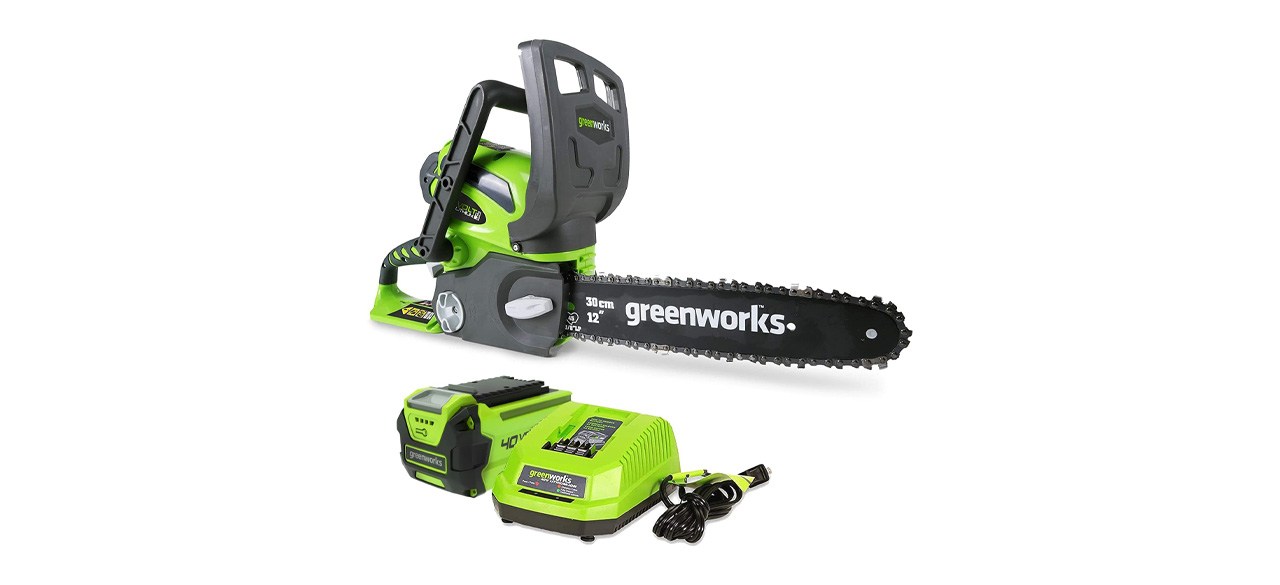 Greenworks 40-volt 12-inch Cordless Compact Chainsaw 8% OFF
Garden maintenance can be hard work, especially if you have to cut down thick shrubbery. However, thanks to its lightweight build and powerful electric motor, this cordless chain saw makes things easy. The automatic oiler keeps the chain and blades running smoothly, and getting the motor started is effortless. Pick it up now on Amazon Prime Big Deals Days so you're prepared for your next major yardwork project.
More home deals
Check out October Amazon Prime deals here, and be sure to bookmark this page to shop smart and stay in the loop on the best discounts of the Prime Big Deal Days sale.
Want to shop the best products at the best prices? Check out Daily Deals from BestReviews.
Sign up here to receive the BestReviews weekly newsletter for useful advice on new products and noteworthy deals.
Kevin Luna is a writer for BestReviews. BestReviews has helped millions of consumers simplify their purchasing decisions, saving them time and money.
Copyright 2023 BestReviews, a Nexstar company. All rights reserved.