Who knew that steam could also brown your bread?
The humble toaster has been a staple kitchen gadget for many decades, providing quick bite to eat for everybody from stay-at-home moms to school kids and on-the-run executives. The concept has largely remained unchanged since the first patent in 1921, but then again, how much change do you want in a gadget that has only one function?
Well, that is exactly the type of thinking that Balmuda has turned on its head. It's easy to think that you can't revolutionize the bread-toasting industry, but you'd be wrong. Balmuda didn't make a toaster that imprints Darth Vader onto your bread or a toaster with a touchscreen and Wi-Fi capabilities. It made a sleek-looking bread browner that doesn't use a traditional heating element, but uses steam from water instead. That's browningly brilliant!
Shop this article: Balmuda Toaster Oven, Mueller Retro Toaster 2 Slice, Cuisinart 2-Slice Compact Plastic Toaster
Tick, tock, your toast is ready!
According to a TikTok video shared thousands of times, using an old-school heating element to brown your bread is so last year. The hottest gadget on the video-sharing platform is the Balmuda Toaster Oven, which uses steam instead.
This toaster resembles a flattened microwave, and at the top of the handle is a small slot. All you have to do is pour a little water into it with the supplied receptacle before starting, and it magically goes to work.
What makes steam better for toasting
Why is steam better than a traditional heating element? The steam helps to lock in moisture so that the toast doesn't come out rock-hard, which also makes it tastier. An added benefit is that you can precisely control steam's temperature, while heating elements only have two settings: on and off.
With an element, if you want it browner, you leave it in longer, but that also dries out the bread. With steam, that doesn't happen as you toast your bread in the same amount of time, but at higher temperatures. According to Balmuda, the toaster knows exactly how much heat to apply, so your slices are crispy on the outside, and soft and fluffy on the inside.
It makes more than just toast
And not only does the toaster produce perfect slices, it also has settings for sandwich bread, artisan bread, pizza and pastry. There's even a function turning it into a mini oven that goes all the way to 840 degrees. Essentially, you can use it for almost anything you would make in a microwave or countertop oven.
Best toasters for your kitchen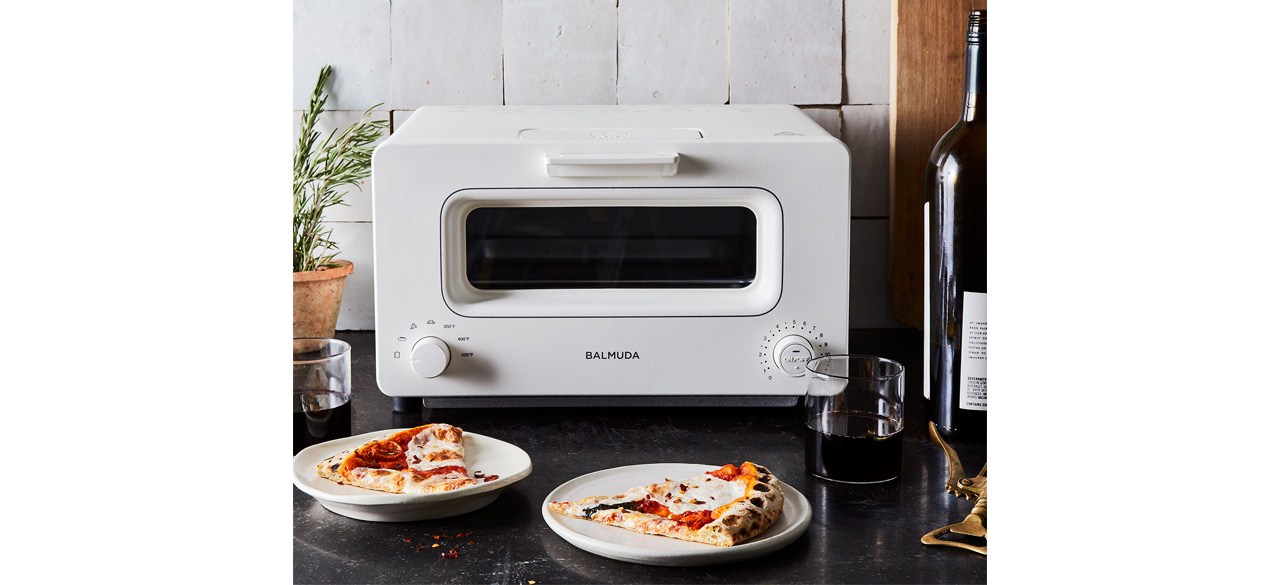 This is the toaster from TikTok that has everybody talking. This futuristic gadget is a must-have for any toast lover who wants to feel like they're operating a spaceship when making breakfast. What sets it apart from the rest is that it uses steam instead of heating elements to brown your slices.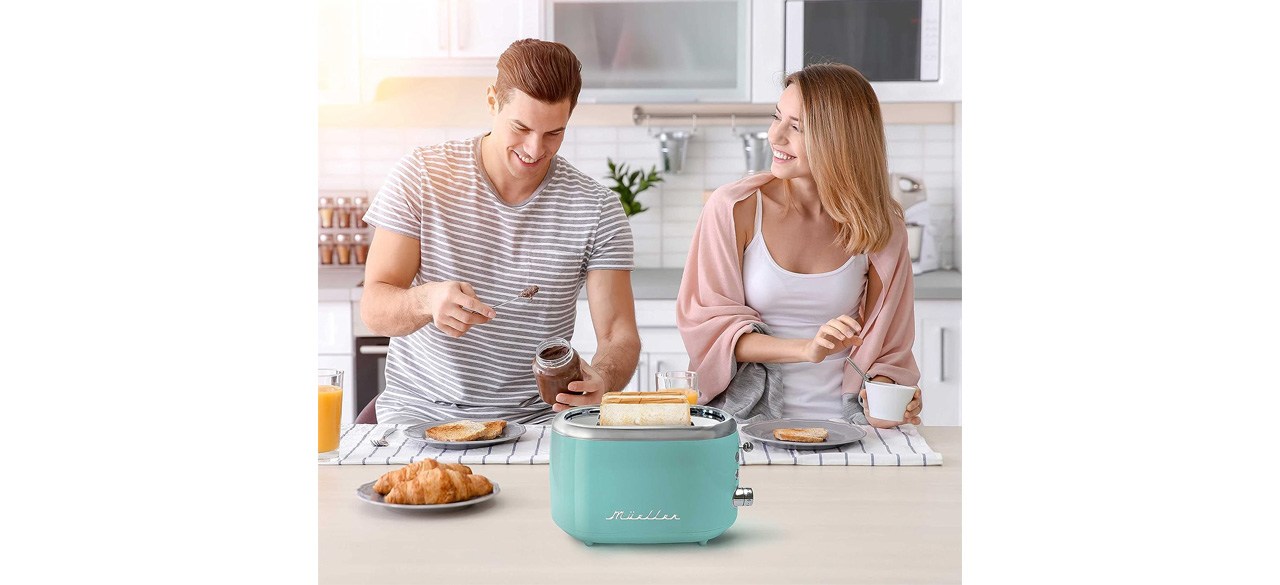 Any kitchen will look elegant with this nostalgic-looking toaster on the counter. It takes two bread slices and has seven browning levels. As with most other toasters, it can also reheat and defrost slices, has a removable crumb tray and comes in four retro colors.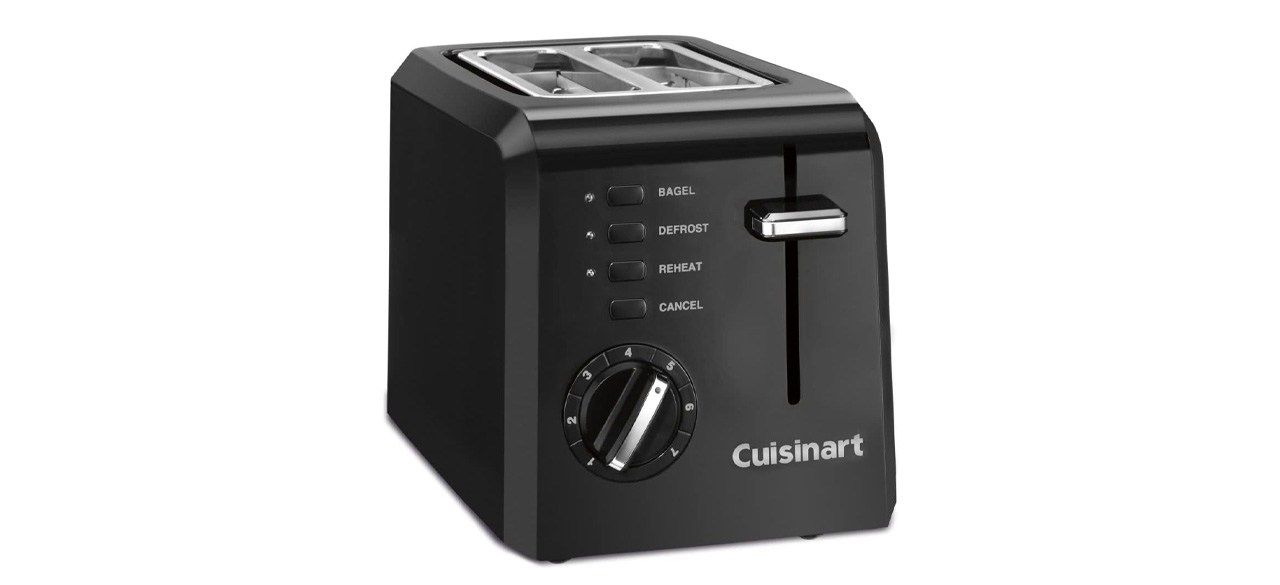 Cuisinart 2-Slice Compact Plastic Toaster
If you want a toaster that can do more than traditional bread, this is a must-have. The two slots at the top are large enough for thick slices, but it can also toast your bagels. The browning dial offers seven options, and there is a setting for defrosting and reheating bread.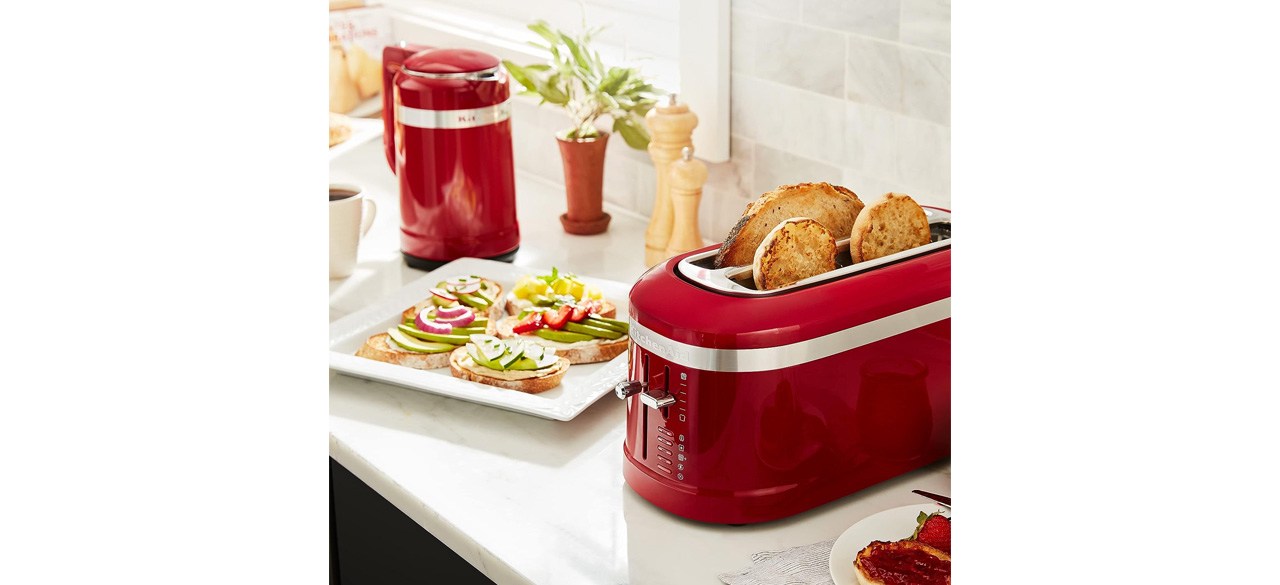 KitchenAid 4-Slice Manual High-Lift Lever Toaster
This elegant toaster from KitchenAid will look amazing in any kitchen, no matter what your color scheme. It's large enough to do four bread slices at once, and has variable browning settings to give you perfect toast.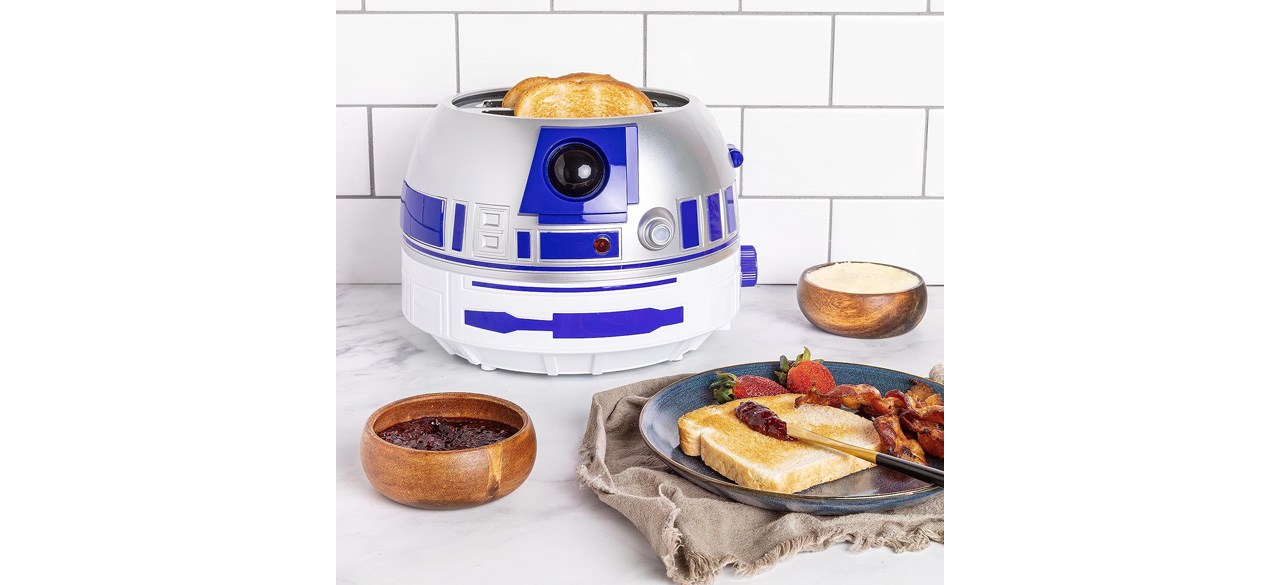 Uncanny Brands "Star Wars" R2D2 Deluxe Toaster
Do you think you're the world's biggest "Star Wars" fan? Well, you can't claim that if you don't have this toaster. Featuring the iconic design of the lovable android R2D2, this will have you popping intergalactic toast in no time. While it doesn't imprint a design onto the bread, it lights up and plays sounds while in operation.
Toasters worth checking out
Want to shop the best products at the best prices? Check out Daily Deals from BestReviews.
Sign up here to receive the BestReviews weekly newsletter for useful advice on new products and noteworthy deals.
Charlie Fripp writes for BestReviews. BestReviews has helped millions of consumers simplify their purchasing decisions, saving them time and money.
Copyright 2023 BestReviews, a Nexstar company. All rights reserved.